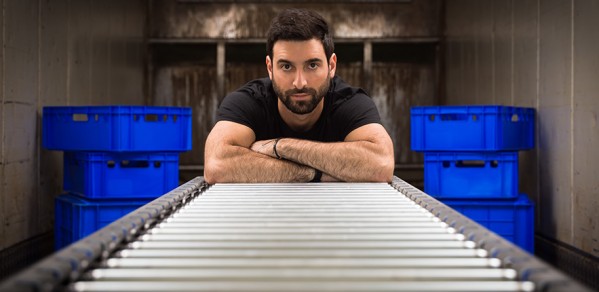 Alumnus Fotis Fotiadis is CEO and Co-Founder of Better Origin, a company pioneering the transformation of organic waste into high quality functional animal feed.
Insect larvae are nature's mechanism to convert waste nutrients back into essential nutrients in the food chain. They act as the missing link between waste and food.

Fotis Fotiadis CEO and Co-Founder of Better Origin
Fotis completed a MPhil in Engineering for Sustainable Development and went on to co-found the Cambridge-based food-tech start-up Better Origin, tackling the future of food security. They are pioneering work with the missing link in the food chain: insects. Their aim is to reduce waste and increase food production at the same time.
Fotis tells us about his career and the inspiration behind Better Origin:
I am originally from Greece and moved to the UK when I was 17 to study Mechanical Engineering. From a young age I was fascinated by energy and technology and always wanted to play a role in contributing towards making something meaningful. I was fascinated with how elegantly nature works to "solve" problems that humans are struggling with. For example, waste as a concept doesn't exist in nature. This always fascinated me.
Upon graduating with a MEng in Mechanical Engineering, I went on to work in the Oil and Gas industry. It was a very interesting experience and I was captivated by what humans have achieved in the industry in just a few decades. The level of human ingenuity and engineering that has gone into Oil and Gas is mind-blowing. I had the opportunity to work on some very challenging projects where we had to re-engineer platforms and drilling vessels to explore for Oil and Gas in the most adverse environmental conditions in the world.
Why did you decide to join the MPhil in Engineering for Sustainable Development?
During my time at the Oil and Gas industry, I realised that when humans set their minds on something, they can make it happen. On the other hand, I was deeply concerned and somewhat sad by the negative impact of the industry on our planet and ultimately to our health and wellbeing. Channeling all this energy and brilliance in a way that is slowly destroying our planet had me up at night pondering on the future.
My love for nature and the outdoors made me rethink where I wanted to devote my life, energy, skills and brain power. This is what propelled me to explore a different career path, look for something that I was passionate about and would motivate me sufficiently to devote my life to. I was looking for something that would have a meaningfully positive impact in the world and that I could eventually look back and feel proud. Joining Cambridge and graduating the MPhil in Engineering for Sustainable Development was life changing. It really improved my critical thinking and appreciation of how to tackle complex problems.
What inspired you into your field?
The power of technology has always fascinated me. Looking back over the last 100 years, it is truly amazing what massive improvements in our daily lives we have brought about through technology and engineering. What is most inspiring to me is that everything around us, all these incredible technological innovations, from flying rockets into space and the creation of the Internet, have been developed by just humans. I am a big believer in the power of technology when used in the right way. The question is how could we put all this brilliance and energy towards a sustainable future where technology and nature work in synergy and harmony.
This challenge is what inspired me to enter the field of sustainable engineering and it was during the MPhil programme at Cambridge, that I had the opportunity to participate in several entrepreneurial competitions which acted as the spark to eventually start Better Origin. Dealing with food waste is a classic example where nature does such a perfect job while humans are terrible at it. So my thought was if with the power of technology we can mimic nature, then we can virtually eliminate waste and make our modern food chain sustainable.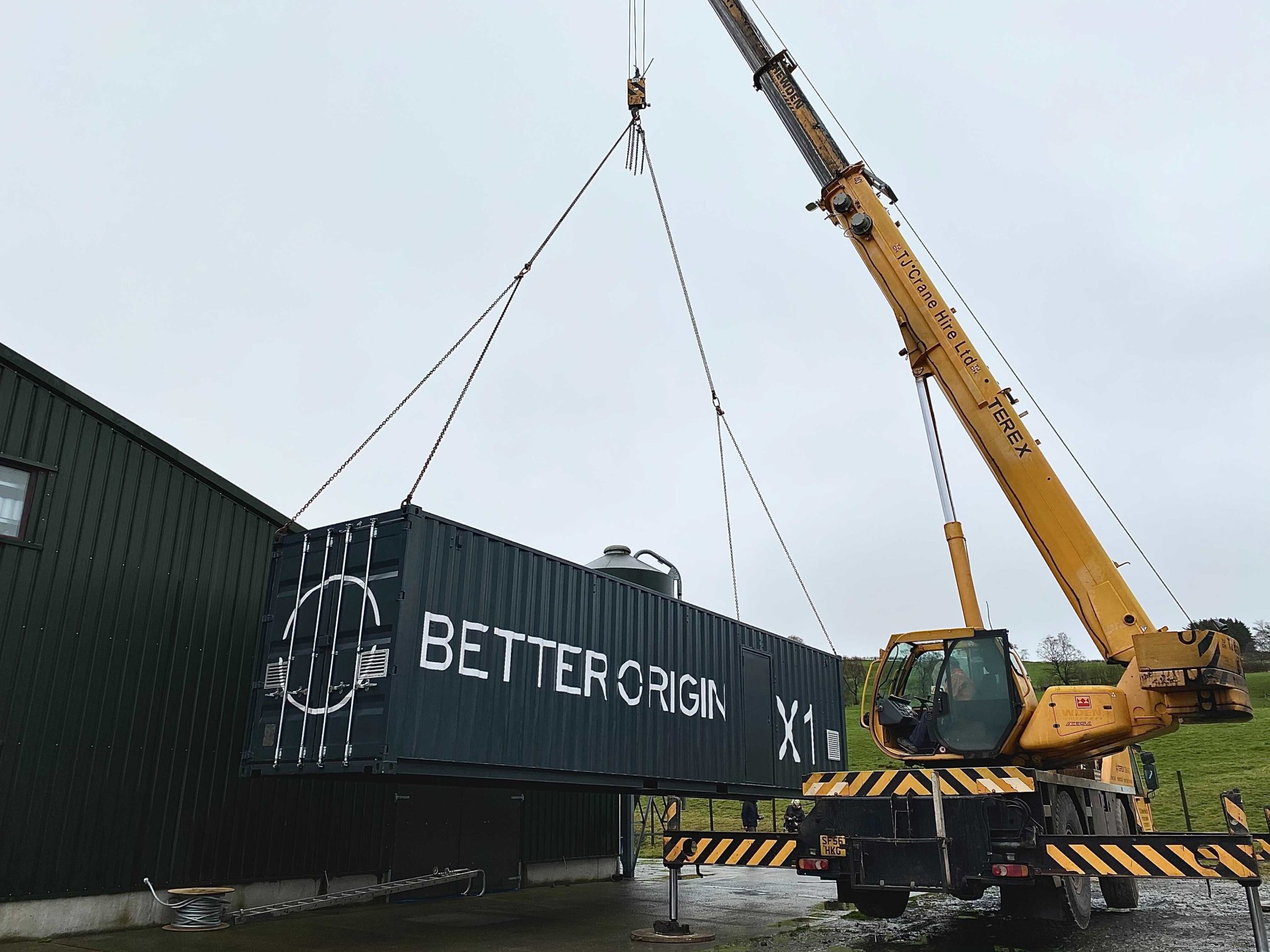 Please tell the story of Better Origin and explain how Better Origin X1 works.
It was during my master's year, whilst taking part in a University of Cambridge entrepreneurship competition, that I met my co-founder Miha Pipan and we co-founded Better Origin. The problem we set out to solve was how to reduce food waste and so we started looking into natural mechanisms that work. That's how insects came about.
Insect larvae are nature's mechanism to convert waste nutrients back into essential nutrients in the food chain. They act as the missing link between waste and food.
Just think about it for a moment: what happens when an apple drops off a tree and biodegrades? It either gets absorbed by the soil as fertiliser or insect larvae convert the waste nutrients into fats and proteins, essential nutrients for the growth of animals and humans.
At Better Origin we use cutting-edge technology powered by Artificial Intelligence (AI) and automation to re-introduce insects as the missing link in our modern food chain.
The Better Origin X1 is the world's first fully autonomous insect mini-farm. Our system is housed in a standard shipping container and can be deployed on any farm in the world to convert local food waste to animal feed through insects. Our decentralised solution localises the food supply chain and ensures food security for the future.
At the moment we are focusing in the poultry sector, however we have got ambitious plans for the future looking to introduce insects as feed and food throughout the whole food supply chain. It is simply a much more sustainable and efficient way of producing animal protein while reducing waste than any other method available.
Our solution can produce the same amount of food currently produced on 1500sqm in just 1sqm. This means that it is 1500x more efficient than current farming practices!
We have just raised $3M in our latest funding round. The support will drive our technology forward and help us scale up in the UK and worldwide.
What do you enjoy most about your work at Better Origin? 
Working at Better Origin is fascinating as there are several challenges that need resolving on a daily basis. From engineering to biology to business there are no boring days. In general life in a start-up is a bit like a roller coaster: one day you feel at the top of the world and the next day down at the bottom. However this is what makes the journey so thrilling. If I was to single out one element of my job that satisfies me the most I would have to say that it is the unique sense of satisfaction that engineers feel when they nourish a vague idea in their heads that becomes a "concept" into something that is brought to life in a fully functioning real life product.
What do you see as being the next big thing in your field?
I believe we will start seeing wide adoption of insect derived products in the food supply chain primarily driven by the growing concern and need for sustainable solutions. We are currently working together with a retailer to introduce carbon neutral food products.
What is your advice for someone considering a career in engineering?
In my personal opinion, engineering is one of the most multi-skilled courses one can study. You can study engineering and become an aerospace engineer or end up in finance. It cultivates thinking in a logical and structured way while developing analytical thinking and problem solving. These skill sets can be applied in any profession. However, if I was to say one thing it would be that for anyone who loves solving problems, engineering is your match.