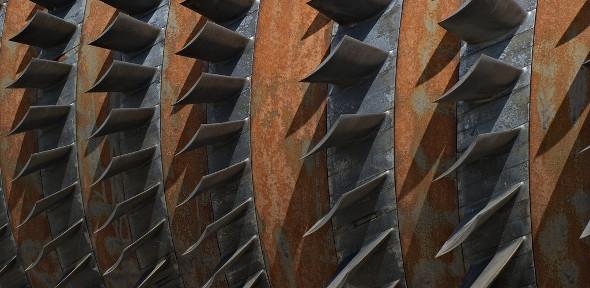 A 2009 best paper award of the American Society of Mechanical Engineers (ASME) and the International Gas Turbine Institute (IGTI) Turbomachinery Committee has been made to Dr Jonathan Ong and Dr Robert Miller.
Dr Ong is a Senior Research Fellow and Dr Miller is Reader in Energy Technology at the Department's Whittle Laboratory . The work was undertaken as part of Dr Ongs PhD thesis supervised by Dr Miller. The winning paper is entitled "Hot Streak and Vane Coolant Migration in a Downstream Rotor". The paper can be found on Robert's webpage.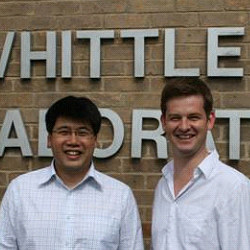 The aim of the project, sponsored by Mitsubishi Heavy Industries, was to increase the efficiency and durability of the industrial gas turbines used in power stations. Higher efficiency can be achieved by increasing the operating temperature of the turbine by improving the effectiveness with which the turbine blades are cooled. In the project an improved cooling effectiveness was achieved by exploiting the unsteady flow within the machine to carry coolant directly to high temperature regions of the blade surface. The originality of the work lies in the fact that it represents the first time that cooling air ejecting from a stationary blade row has been used to specifically target high temperature regions of a downstream rotating blade row. Exploitation of this understanding was then subsequently used to design a new cooling configuration which achieved the same cooling effectiveness as the original design while using one sixth of the cooling flow.