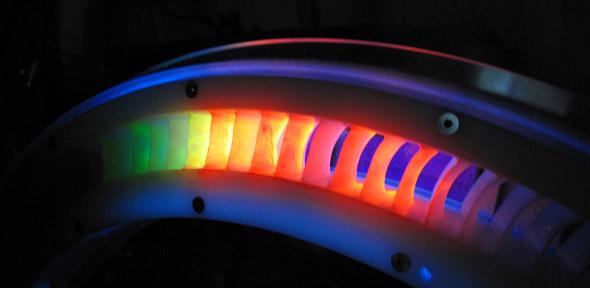 This year the Department is holding a photography competition and a video competition. Both are open to all staff and students in the Department.
The sponsors, Carl Zeiss (electron microscopy division), have kindly donated three prizes for each competition:
1st prize Zeiss Binoculars Victory 8x20 T Compact
2nd prize Nokia N8 Sim Free Mobile Phone with Carl Zeiss optics
3rd prize Sony Cyber-shot DSC-W330 Digital Camera with Carl Zeiss lens
We are searching for images and video that relate to research or teaching in the Department or engineers out in the field, which may be beautiful, fascinating, intriguing, amusing, or possibly all of these things.
Photographs must be submitted by email to: photo-competition@eng.cam.ac.uk
Video should be sent, using http://www.yousendit.com/plans/lite a free file transfer service, to video-competition@eng.cam.ac.uk or on CD or DVD to Jacqueline Saggers BEO-23.
Full details at: www.eng.cam.ac.uk/photocomp and: www.eng.cam.ac.uk/videocomp
Deadline for entries: 1st July 2011
Below is a slide show of the 2010 photo competition entries: