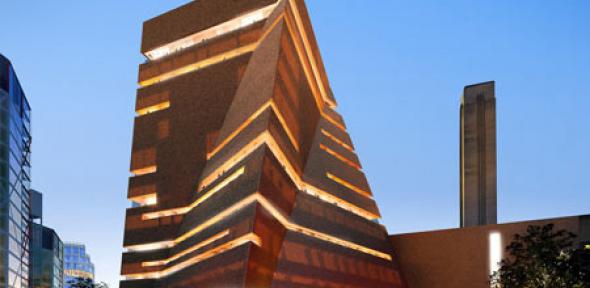 Dr Mauro Overend has become the first UK-based engineer to be awarded the International Association for Bridge and Structural Engineers (IABSE) prize.
The prize is partly recognition of my achievements to-date and partly an encouragement to continue to pursue this very exciting area of research.

Dr Mauro Overend
The IABSE Prize honours a Member early in his or her career for outstanding achievement in the field of structural engineering, in Research, Design or Construction.
A senior lecturer in Building Engineering Design at the Department of Engineering, Mauro was awarded the 2013 prize for "pushing the boundaries in the structural use of glass in façade design, and for related research".
Mauro has a leading international reputation in the field of structural glass. After working as a structural and façade engineer on a number of notable buildings, he returned to full-time teaching and research. He now co-ordinates the Glass and Façade Technology Research Group ( www.gft.eu.com), undertaking fundamental, application-driven and interdisciplinary research using his knowledge as a designer of cutting-edge façades and other glass structures.
On receiving his prize, he said: "I am absolutely delighted to be awarded the IABSE Prize. It is an honour and rather humbling to join a list of previous winners who have made significant contributions to structural engineering and to society as a whole.
"The prize is partly recognition of my achievements to-date and partly an encouragement to continue to pursue this very exciting area of research. This would not have been possible without the support of numerous outstanding colleagues and students who have contributed to my work and who will no doubt continue to play a major role in my future work."
Mauro's work is rooted in structural engineering but is interdisciplinary in nature and is at the interface of engineering design and research. For example during his former roles in consulting engineering he established the Research & Development Task Group at Ramboll UK (formerly Whitbybird) and he worked on projects that involved prototype testing and development to push the boundaries of glass and façade engineering. The Yauatcha store in London with its extensive use of adhesive bonding of glass elements, and the glass structure and connections specially developed for the Breathing Sculpture located on top of BBC Broadcasting House are two such examples.
Similarly, in his current role at the Department of Engineering he collaborates closely with industrial partners to steer the fundamental research of his group towards solving real-world problems in glass and façade engineering. This approach is evident in his research collaborations that range from the development of adhesive and soldered connections for glass elements, through to work on composite glass structures, leading to structurally efficient, safer and thermally efficient facades.
Mauro's research on structural glass, particularly on glass strength models, fragmentation and connections, has a significant impact in this field. The impact of his research, however, extends beyond the built environment as seen in his recent collaborations on monolithic fire resistant glass for marine applications with Trend Marine Ltd, and his on-going work on window pane testing for the manned spacecraft with Magna Parva and the European Space Agency.
Since returning to full time teaching and research Mauro has also contributed to the devolvement of challenging real-world projects, most notably the numerical form finding work for the Grand Theatre in Rabat, Morocco, designed by Zaha Hadid Architects and the experimental and analytical work on the stability of perforated brickwork façade on Tate Modern, London designed by Herzog & de Meuron Architects.