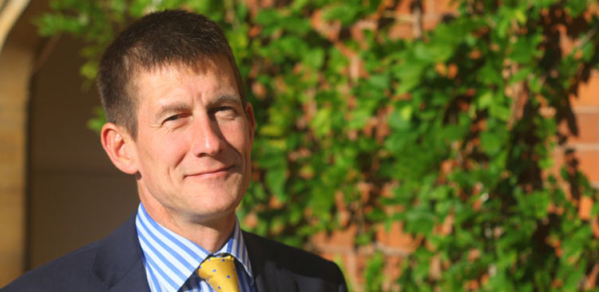 The achievements and contributions of Dr Shaun Fitzgerald and alumnus Billy Boyle have been recognised in this year's Queen's Birthday Honours list.
Dr Shaun Fitzgerald, Director at the Centre for Climate Repair at Cambridge, and Fellow of Girton College, has received an OBE for services to the COVID-19 Response.
Dr Fitzgerald was called upon in Spring 2020 to help with the SAGE Environmental Modelling Group. He co-authored the CIBSE Emerging from Lockdown guidance, which included advice on ventilation in buildings.
He is also serving on a range of other government bodies as part of the response to COVID-19, such as the DCMS Venues Steering Group, the Science Board to the Events Research Programme (which included the 2021 events at the Circus Nightclub in Liverpool and FA Cup Final), and the Aerosol Generating Procedures panel.
Alumnus Billy Boyle, co-founder and CEO of Owlstone Medical received an MBE for services to engineering.
Owlstone Medical, span out of the University of Cambridge in 2004, and is on a mission to save 100,000 lives and $1.5billion in healthcare costs by using breath biopsy for the early detection of disease, including cancer, and for precision medicine.
The device captures chemicals in the breath that are analysed in the lab using software. Multiple trials are under way and partnerships have been established to help tackle areas of high unmet need.