Congratulations to Dr Claire Barlow who has been awarded a Pilkington Teaching Prize this year.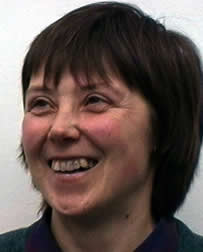 The Pilkington Prizes were initiated by the late Sir Alistair Pilkington, Chairman of The Cambridge Foundation, and are awarded annually to individuals nominated by their academic school for the excellence of their teaching.
The prize will be presented to Claire by the Vice-Chancellor at a special awards ceremony in July.
Director of the MET course, Claire Barlow joined the Institute for Manufacturing in July 1997 as a lecturer specialising in materials engineering. She worked previously in the University Engineering Department. Research work has covered a wide range of materials and processes, with a particular interest in the inter-relationships between processing parameters, mechanical properties and material microstructures.