Over fifty business and technical directors from around the world attended the 7th Annual Cambridge Technology Symposium, organised by the Institute for Manufacturing in July this year.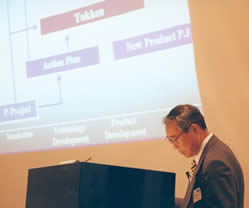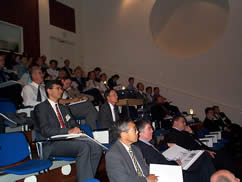 The vital importance of linking R&D closely to manufacturing and improving productivity was a theme common to many of the participants. Senior managers from firms such as Philips and ARM reviewed the benefits arising from a strong, lean, manufacturing capability.
'One of the issues which everyone agreed to be at the heart of industrial success is the need for innovation-driven companies to ensure that their manufacturing facilities carry through their competitive edge,' says David Probert of the Centre for Technology Management.
For more information, please contact
David Probert, Centre for Technology Management, Institute for Manufacturing,
Telephone: 01223 766401
e-mail: drp@eng.cam.ac.uk