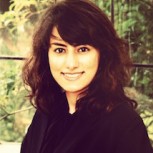 Research Student
Academic Division: Electrical Engineering
Research group: Electronics, Power and Energy Conversion
Telephone: +44 1223 748328
Email: ao331@eng.cam.ac.uk
---
Research interests
I am a final year PhD student in the Electronics, Power and Energy Conversion group at the Electrical Engineering Division. My supervisor is Dr Richard McMahon and my research interests involve electrical machines and drives for renewable power generation.
Teaching activity
As a teaching experience, I have been giving supervisions and laboratory demonstrations to undergraduate students for past three years at the engineering department. 
Other positions
I am a fellow of the Cambridge Philosophical Society and the Treasurer of the Cambridge Persian Society.