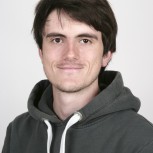 Research Student
Academic Division: Manufacturing and Management
Research group: Production Processes
Email: chb50@eng.cam.ac.uk
---
Research interests
Charlie's PhD is focused around a cheap and bio-degradable cellulose derivative that changes colour when pressure is applied, termed mechanochromism. Charlie is exploring its potential application and generally characterising its mechanochromic properties.
A synopsis of his work before joining the University of Cambridge can be found here.
Information relating to Charlie's PhD project can be found here.
Department role and responsibilities
Charlie is a PhD candidate within the Nanomanufacturing research group of Michael De Volder, based at the Institute for Manufacturing (Division E of the Department of Engineering).
Contact Charlie on chb50@cam.ac.uk for any questions.