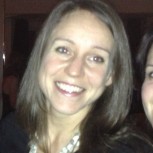 Research Student
---
Research interests
I've been making 'products' to improve and enable better human interactions at work for nearly 20 years (including Clean Communication) and now my research at Cambridge is exploring opportunities for improving the outcomes of group information sharing, idea generation and decision making events, specifically in the context of the engineering design process.
Creating value at work involves collaboration, which often means 'meetings'. These events are complex interactions of people and data – supported by an explicit or implicit process. Many meetings don't generate sufficient value, given the cost/opportunity cost of the group of people involved, nor do they truly enhance collaboration, trust, ownership or performance outside the meeting.
This is significant when the overall outcome is a new product, service, tool or methodology that solves a problem that matters to people and in particular in a healthcare environment.
I am drawing on research from a very wide range of disciplines to better understand the opportunities for improvement and also working with clients from my three businesses: Onefish Twofish (employee engagement consultancy), 50th Generation (purpose-led innovation and start up accelerator) and LoMo (a methodology for improving meetings).
Department role and responsibilities