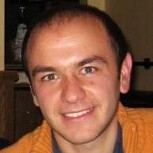 Fixed-term Lecturer in Graphene Technology
Academic Division: Electrical Engineering
Research group: Solid State Electronics and Nanoscale Science
Telephone: +44 1223 3 32803
Email: ft242@eng.cam.ac.uk
---
Research interests
Dr Felice Torrisi's research interests cover the development of graphene and two-dimensional (2d) nanomaterials based dispersions, inks and coatings and their incorporation into polymer composites. Main applications are printed flexible/stretchable electronics and optoelectronics.
Printable and flexible electronics is a rapidly expanding research area. Applications include touch screens, e-paper, radio frequency tags, photovoltaic cells, electronic textiles, etc. However, printed/flexible electronics suffers from low performance and high costs when compared to standard silicon technology. The unique electrical and optical properties of graphene generated an ever-growing interest in electronics and photonics. Moreover 2d-nanomaterials showcase a range of new properties complementary to graphene, holding the potential to create a platform of  2d-materials based electronics that can radically improve the current performance of  printed electronics.
Dr Torrisi explores solution processing techniques (e.g. Liquid Phase Exfoliation, chemical functionalization, etc.) for the production of stable and high yield dispersions of graphene and 2d-nanomaterials in liquids. The control of the rheological properties (i.e. surface tension, viscosity, density, etc.) of these dispersions enables the design of inks for various printing techniques. The research of Dr Torrisi led to the first inkjet-printed high mobility graphene transistor in 2012 and paved the way to a graphene and 2d-nanomaterials printed and flexible electronics. His expertise in this field led to several academic and industrial collaborations and generated an entire research topic within the Cambridge Graphene Centre.
Strategic themes
Energy, transport and urban infrastructure
Smart-active windows
Bioengineering
Flexible electronics
Research projects
2012: "2dinks: Inkjet printed two-dimensional materials for flexible electronics" CIKC small grant.
2012: "Graphenex: Graphene-based electronic devices by 3D micro-extrusion printing" CIKC small grant.
2012-2015: MEM4WIN-"Ultrathin glass membranes for advanced, adjustable and affordable quadruple glazing windows for zero-energy buildings" FP7 grant.
2014: "Two-dimensional materials for printed electronics" Young International Researchers' Fellowship, National Science Foundation of China
Other positions
College Lecturer and Fellow at Trinity College
Biography
Dr Felice Torrisi is a Research Associate in the Cambridge Graphene Centre of the University of Cambridge and Fellow of Trinity College. He graduated at the University of Catania, Italy, after a research period at the Institute of Microelectronics and Microsystems of the Italian National Research Council. He joined the Department of Engineering at the University of Cambridge in October 2008 as PhD student and then as Research associate in 2012.