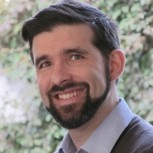 Sharjah Fellow in the field of Water Resources
Academic Division: Civil Engineering
Research group: Geotechnical and Environmental
Telephone: +44 1223 968999
Email: gtp23@eng.cam.ac.uk
---
Research interests
Research interests are diverse. Major areas of investigation currently include:
Novel and more robust approaches to uncertainty management in coupled model systems. Water resource and infrastructure systems are excellent, universal, exemplar problems which badly need better tools. Other examples are highly coupled (e.g. economic/social/environmental, land/water/energy) systems, and e.g. quantitative financial modelling.
Modelling of environmental system kinetics, especially with a view to understanding constituent transport and treatment mechanisms in the physical/chemical and biological domains. The source/pathway/receptor paradigm.
The human hydrological context: water systems and infrastructure, water-efficient cities, and source/receiving bodies.
Integrated catchment and trans-catchment management of water resources and related support systems – footprinting, water sharing and reuse.
The merits, design and limitations of risk analysis and explicit scenario design strategies for e.g. critical infrastructure, and novel
alternatives to estimating value at risk or equivalent in e.g. fat tailed problems.
Model design and implementation for problems under uncertainty – in particular the selection of stochastic, heuristic, and deterministic approaches based on underlying system complexity and connectivity.
The effect of climate on all the above.
The use and interpretation of data and uncertainty metrics for decision support on all the above.
Strategic themes
Energy, transport and urban infrastructure
Water infrastructure design & optimization, wastewater infratructure design & optimization, urban footprint and Integrated Catchment, Biochemical Treatment Infrastructure.
Uncertainty, risk and resilience
Uncertainty of Couple Model Systems, Algorithmic Assessment of Uncertainty in Complex Models, Uncertainty Metrics, Risk and Impact Assessments, System Robustness and Modular Systems.
Bioengineering
Design and Optimization of Biochemical Processes Treatment Applications, Feasibility Assessments of Novel Organisms and Treatment Design, Benchmarking of Operation and Control Strategies for Treatment Processes.
Inspiring research through industrial collaboration
Comparative Analyses of 'Optimal', Agent-Based and Stakeholder Decision Processes; Collaborative Modelling Frameworks.
Teaching activity
At Cambridge:
ESD E45 (Module Leader)
4M9
At the American University of Sharjah
CVE 341 (Module Leader)
CVE 451 (Module Leader)
CVE 6** (Module Leader)
Other positions
Visiting Assistant Professor, American University of Sharjah
Biography
Geoffrey Parker was appointed in the Department of Engineering in 2009. Since 2011, he has spearheaded the Water Environment Team at CUED. He also visits as an Assistant Professor at the American University of Sharjah in the United Arab Emirates, and has previously been a Lecturer at the University of Ottawa. He is a By-Fellow of Churchill College and holds a Ph.D. in Environmental Engineering from the University of Ottawa, Canada. He was appointed as the inaugural Sharjah Fellow, in the field of Water Resources.
He has over a decade of experience as a consultant to international industry and government clients. He was previously employed by ISR, an international leader in the field of risk, safety and emergency management. prior to re-entering the academic world. He is also the developer/contributor to several internationally-used software packages.
He is a citizen of Canada and the UK. He has been a resident of Canada, the UK, France and the UAE.