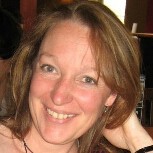 Fixed-Term Lectureship in Sustainable Development
Academic Division: Civil Engineering
Research group: Sustainable Development
Telephone: +44 1223 7 66685
Email: hjc34@eng.cam.ac.uk
---
Research interests
Dr Cruickshank's current research interests include: the roles and responsibilities of engineers towards implementing the concepts of sustainable development; education of engineers and awareness raising about engineering ethics and sustainable development; implementation of sustainable development concepts into large-scale community development; and mechanisms for exchanging knowledge within and between academia and industry. A focus on the roles and interactions of people at all stages of development is an ongoing theme of her research.
Current research projects are as follows:
Past research projects include:
Retrofit2050 Re-engineering the city 2020-2050: urban foresight and transition management
Strategic themes
Energy, transport and urban infrastructure
Systems level analysis of the impacts of urban transport and urban planning; Behavioural analysis of attitudes towards energy and retrofit technologies; Technical analysis of energy use in building materials and domestic buildings.
Teaching activity
Dr Cruickshank is Deputy Director of the MPhil in Engineering for Sustainable Development course, a one-year full-time professional practice programme that has run each year since 2002 and graduates around 40 students per year. Dr Cruickshank also leads the flagship undergraduate module in Sustainable Development having developed the initial version of this course in 2000-1.
She currently Supervises four PhD students: Malcolm Morgan; Shoshanna Saxe; Stephi Hirmer; and Duncan McNichol.  Previously graduated PhD students include Dr Marcos Pelenur and Dr Annabel Yadoo.
Other positions
Co-founder of the Centre for Sustainable Development established in 2000
An invited member of the Institution of Civil Engineers Sustainability Guidance Panel
Member of the RedR Technical Support Services Register of Experts
Chartered Engineer and a Member of ICE and CIWEM
Biography
Heather Cruickshank is currently a University Lecturer in the Centre for Sustainable Development after joining the Department in March 2000. She is a founding member of the Centre for Sustainable Development and has been involved in developing and delivering teaching material for a number of undergraduate and postgraduate courses. She has undertaken work and research in a number of countries.
In 2004 she completed a PhD, entitled "Embedding the Concepts of Sustainable Development into Practical Civil Engineering" after winning the Mott McDonald Charitable Trust PhD Scholarship in 2000. Her research involved fieldwork in a range of developing and transitional countries and used drinking water supply schemes as case studies.
In 2003 Heather worked as Senior Engineering Advisor for Irish Aid Agency Concern Worldwide in Afghanistan. She also has experience working in Mongolia, Nepal, Albania and South Africa. In 2005 she joined Concern again as Water and Sanitation Engineer to help victims of the Tsunami in Banda Aceh, Indonesia as part of the relief programme. Later in that year she made a return visit to Afghanistan to help with the reconstruction work in that country.
Heather graduated from Bolton Institute of Higher Education with an honours degree in Civil Engineering in 1996, and with an Earth Sciences degree from the Open University in 1997. She has ten years industry experience prior to joining CUED and is a member of RedR. She is a Chartered Civil Engineer and Member of ICE and CIWEM.
Heather was a member of the Board of Trustees for Engineers Without Borders UK (EWB-UK) and is currently a member of the RedR Technical Support Services Register of Experts.