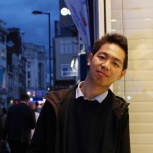 Research Associate in Solution Processed Graphene and Related Materials and Composites
Academic Division: Electrical Engineering
Telephone: tbc
Email: hl583@eng.cam.ac.uk
---
Research interests
Huanxin Li currently works at the Department of Engineering, University of Cambridge. Huanxin does research in Materials Chemistry, Electrochemistry and Catalysis. The most recent publication is 'Ultra-Fast Transfer and High Storage of Li + /Na + in MnO Quantum Dots@Carbon Hetero-Nanotubes: Appropriate Quantum Dots to Improve the Rate' and 'Ultra-thin Fe3C Nanosheets Promote the Adsorption and Conversion of Polysulfides in Lithium-Sulfur Batteries'.
Strategic themes
Manufacturing, design and materials
 Design and synthesis nanomaterials for energy storage and conversion devices.
Department role and responsibilities