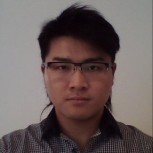 Research Student
Academic Division: Mechanics, Materials and Design
Research group: Materials Engineering
Telephone: +44 1223 7 48525
Email: hmy23@eng.cam.ac.uk
---
Research interests
PhD thesis title: Resistance of Carbon Fibre Reinforced Composites to Quasi-static and Ballistic Perforation.
The focus of Bosco (Hiu Ming) Yu PhD thesis is to improve the impact resistance of current commercially available composites such as light-weight Carbon Fibre Reinforced Plastic (CFRP) in aerospace and automotive applications. His research responsibility includes: design of experimental methods, static and dynamic ballistic impact testing, microscopy and damage characterization, failure mechanism analysis, and finite element modelling.
His previous research topics focused on the design, optimization, manufacturing, and rapid prototyping of high-strength light-weight nano-crystalline Metal Foams and ceramic-based hybrid lattice structures that showed promising potential for future development in sustainable structure engineering.