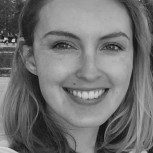 Research Student
Academic Division: Information Engineering
Research group: Computational and Biological Learning
Telephone: +44 1223 7 48511
Email: hrs40@eng.cam.ac.uk
---
Research interests
I am a third year PhD Student in the Computational and Biological Learning Lab, supervised by Daniel Wolpert. I research the computational processes that underlie motor learning in humans, and try to understand how the representations of motor memories impact learning and enable skilled voluntary movement. I am also interested in artificial learning systems.
I am supported by a Cambridge-Rutherford Memorial Scholarship, administered by the Royal Society of New Zealand. I am also a current Benefactor's Scholar of St John's College, Cambridge.
Biography
http://www.eng.cam.ac.uk/news/women-engineering-interview-phd-student-ha...