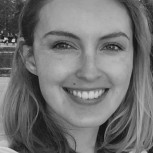 Research Student
Academic Division: Information Engineering
Research group: Computational and Biological Learning
Telephone: +44 1223 7 48511
Email: hrs40@eng.cam.ac.uk
---
Research interests
I am a final year PhD Student in the Computational and Biological Learning Lab, supervised by Daniel Wolpert. I research the computational processes that underlie motor learning in humans, and try to understand how the representations of motor memories impact learning and enable skilled voluntary movement. In particular I've been trying to understand how the brain learns new skills without forgetting old ones. I do this by using virtual reality robotic interfaces to immerse adult humans in changing, unusual dynamical physics environments, and watch how they learn how to reach again. I am also interested in artificial learning systems.
I am supported by a Cambridge-Rutherford Memorial Scholarship, administered by the Royal Society of New Zealand. I am also a current Benefactor's Scholar of St John's College, Cambridge.
Biography
http://www.eng.cam.ac.uk/news/women-engineering-interview-phd-student-ha...