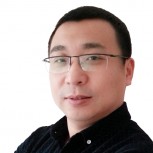 Research Student
Academic Division: Manufacturing and Management
Research group: Strategy and Policy
Email: jj396@eng.cam.ac.uk
---
Research interests
Ari Ji has joined the Cambridge Service Alliance to study for his PhD under the supervision of Professor Andy Neely since October,2013. Prior to joining the Alliance, Ari worked in the software industry for years, holding various roles. Currently, his particular area of interest is service experience.
Current research project: service experience patterns and customer motivations
A service often involves a series of service encounters, at which customers can experience delight, satisfaction, or dissatisfaction depending on if performance exceeds, meets, or falls below their expectations. Customers' experience patterns in the process of service delivery play an important role in influencing customers' cumulative satisfaction with services. This study investigates how the distribution patterns of service encounter experiences influence the overall service satisfaction of a customer. This study seeks to provide a comprehensive framework for service providers designing and delivering effective service experience patterns with a regulatory fit with customers' motivations.