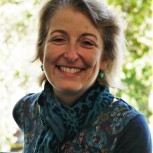 Director of the Centre for Smart Infrastructure
Academic Division: Civil Engineering
Telephone: +44 1223 7 61866
Email: jms33@eng.cam.ac.uk
---
Research interests
Dr Jennifer Schooling is Director of the Cambridge Centre for Smart Infrastructure and Construction (CSIC), at the University of Cambridge. CSIC is an Innovation and Knowledge Centre (IKC) with the specific aim to transform infrastructure and construction through smarter information.
CSIC brings together world-class engineering research, academic excellence and commercial industry to support the UK in becoming a world leader in the fields of sensing technology, asset management and smart city development. The Centre focuses on how better data and information from a wide range of sensing systems can be used to improve our understanding of our infrastructure, leading to better design, construction and management practices. CSIC has strong collaborations with industry, developing and demonstrating innovations on real construction and infrastructure projects, and developing standards and guidance to enable implementation.
Within CSIC, Jennifer leads the Digital Cities for Change (DC2) project. This project aims to deepen understanding of how built environment data can help improve city planning, management and the delivery of public services, demonstrating how built environment data and digital tools can be used to inform better and more cohesive decision- making. This has included a pilot project with Smart Cambridge to develop and assess a digital twin for strategic planning purposes.
Jennifer is also lead investigator on the Centre's Embedded Asset Sensing work.
For further information please see the Centre's website: http://www.centreforsmartinfrastructure.com
Research projects
I have a particular interest in how we build the value case for smart infrastructure interventions, in particular for long-lived assets such as infrastructure. Digitalisation in the context of cities. Business models which enable value to be attributed across different stakeholders. Cybersecurity dimensions of smart infrastructure. 
Other positions
Fellow of Darwin College
​
Biography
Dr Jennifer Schooling was appointed the Director of the Centre for Smart Infrastructure and Construction in April 2013. Jennifer is passionate about changing the way the infrastructure and construction industries view data, to become a vital asset in its own right, and as an engineering tool for tackling the key challenges facing our industry, including climate change, resource constraint and resilience. She is a member of the Digital Framework Task Group (DFTG) and the Infrastructure Client Group's Digital Transformation Task group (DTTG). She was on the steering group for the ICE State of the Nation Reports in 2017 and 2020. Jennifer is founding Co-Editor-in-Chief of the Smart Infrastructure and Construction Proceedings journal (ICE). She also serves on BSI and ISO committees developing standards for digitalisation in the built environment. She was awarded the OBE for services to engineering and digital construction in 2019, and was the recipient of the 2019 ICE President's Medal.
Since joining CSIC, Jennifer has secured £8M in grant funding from EPSRC and Innovate UK for the Centre, including an additional five years' core funding awarded to enable the Centre to expand its valuable work.
Prior to joining the Centre Jennifer worked for Arup, the global engineering consultancy, for six years.  There she led the firm's Research Business, delivering research strategy development to aid clients in targeting their investments to improve their productivity and competitiveness. During her work managing complex interdisciplinary research projects for clients she developed a strong understanding of the demands placed on our infrastructure and the challenges of extending the design life of existing assets – of which more is being demanded all the time. Jennifer was also Arup's Research Relationships Manager for the UK, working with staff and academic partners to develop strong collaborative relationships and managing the firm's research investments.
Before joining Arup, Jennifer spent seven years working for Edwards Vacuum (then BOC Edwards) as a manager for New Product Introductions, leading a cross-disciplinary team to design and bring into production high speed turbo-molecular pumps for the semiconductor and scientific industries across the world.
Jennifer has a PhD in Materials Science from the University of Cambridge.