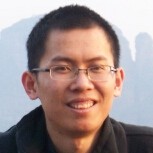 Senior Research Associate
Academic Division: Civil Engineering
Research group: Geotechnical and Environmental
Telephone: +44 1223 7 48588
Email: jy242@eng.cam.ac.uk
---
Research interests
Dr Jize Yan will move to the University of Southampton as an Associate Professor in the School of Electronics and Computer Science in 2016. 
Self-powered wireless MEMS sensor system (MEMS sensors, energy harvesting and wireless sensor network) (supported by CSIC, EPSRC, TSB and industrial funds): In order to manage infrastructure assets efficiently and safely, engineers will require more detailed information about structural performance. A key source of this information will come from monitoring data. However, installing traditional wired monitoring systems on large-scale civil infrastructure assets is time consuming and expensive. An alternative is to use WSNs that are faster to install and potentially cheaper on the sensor-by-sensor cost basis. Advances in the development of miniature MEMS sensor, WSN and energy harvesting offer new possibilities that can radically alter the paradigms underlying existing methods of condition assessment and monitoring of ageing civil engineering infrastructure.
Distributed optical fibre sensor (supported by CSIC, EPSRC, TSB and industrial funds): Although strain measurement is well established, current practice has until recently been restricted to measurement of point-wise strains by means of vibrating wire (VWSG) or metal foil strain gauges and more recently by fibre optics utilising Fibre Bragg Grating (FBG) technology. Distributed optical fibre sensors (such as BOTDR and BOTDA) allow measurement of strain and temperature at any location along a standard single fibre sensor of 10-30 km. Long distance, dynamic, high resolution, single ended FO sensing are still open issues in the field. The research will advance the DOFS to the dynamic level utilizing the essential benefits in both Brillouin-scattering and Rayleigh-scattering to monitor the temperature and strain dynamically and continuously over very long-distance in real applications to understand the continuous behavior of large infrastructure such as bridges, piles, buildings, highway, dams, tunnels and railway. This unique feature, having no parallel in conventional sensing systems, will open new possibilities for infrastructural health monitoring.
Energy recovery, monitoring and control of electrochemical synthesis (supported by C4T, National Research Foundation Singapore and industrial funds): Emerging research coupling chemical synthesis with electrical current generation has evolved from battery, fuel cell, and electrosynthesis technologies. Realisation of electrochemical cogeneration and synthetic methods with exquisite control of reaction parameters, requires technological innovation, new directions in electrochemical reactor engineering and mechanistic understanding of the electrolytic reactions. The research will deliver high sensitivity electroanalytical methodologies, control and monitor the electrical energy to deliver the energy recovery during chemical synthesis to reduce the net carbon emission. An example project:

Today, Li-ion batteries are widely used as a portable power sources for various electrical and electronic devices. In order to cope with more applications, Li-ion batteries are being made lighter, more durable and powerful. However, due to the nature of a Li-ion battery, associated use and safety issues in actual practice (including fires and explosions) are not negligible. Intelligent monitoring and power management will offer a system level of solution and open new opportunities for smart energy control for industrial applications.
Strategic themes
Energy, transport and urban infrastructure
Smart sensing in energy, transport and urban infrastructure.
Uncertainty, risk and resilience
Reduce the uncertainty and risk in smart infrastructure using sensing technology.
Inspiring research through industrial collaboration
Closely working with electronic, manufacturing and civil industrial partners.
Research projects
Electrochemical Multi-scale Science, Engineering and Technology (

EMSET

), Cambridge Centre for Carbon Reduction in Chemical Technology (C4T)

, Co-PI, £10M

EPSRC IAA fund: Developing the Second CSIC FOSA Prototype System, Co-Investigator
CAPE Project: Distributed analyser assessment and reinforced FO cable development, Co-Investigator
EPSRC/TSB: CSIC Tranche 2 Development of Robust CSIC Sensor Technology​
EPSRC/TSB: The development and miniaturization of distributed FO sensor analysers, Investigator, £257k+£358k (Industry)
EPSRC/TSB: Low power distributed MEMS strain sensors for infrastructure monitoring, Investigator, £273k+£581k (Industry)
EPSRC/TSB: Energy Harvesting from Ambient Vibrations, Investigator, £80k+£50k (Industry)
Samsung GRO project: Intelligent monitoring & safety management for Li-ion batteries, Co-PI, $130k
EPSRC/TSB: WSN-MAX (Maximizing the potential of WSN for Infrastructure monitoring), £436k+£697k (Industry)
530 Plan: Protection and evaluation of large infrastructure using WSN, Co-PI, ¥1M
Teaching activity
Dr Yan has supervised and co-supervised undergraduate, master and PhD students.
Research opportunities
Undergraduate and graduate students are very welcome to join in the interdisciplinary research projects.
Other positions
Editorial Board of
IET Science, Measurement and Technology

International Journal of Smart Sensing and Intelligent Systems

Innovative Infrastructure Solutions
Science peer reviewer for grant applications:
Ministry of Science, Technology and Space, State of Israel
Ministry of Business, Innovation & Employment, New Zealand
Journal reviewer of:
J. Physics D: Applied Physics
APL
IEEE Electron Device Letters
Optics Express
Micro and Nano Letters
Lab on a Chip
Soft Matter
Cryst Eng Comm
Sensors
Royal Society of Chemistry (RSC) Advances
Sensors and Actuators A
Biomedical Microdevices
J. Micromechanics and Microengineering
​Smart Materials and Structures
Measurement Science and Technology
Microelectronics Reliability
International Journal of Nanomanufacturing
Semiconductor Science and Technology
IEEE member
ASME member
PhD Examiner for the University of Cambridge
CREATE IRP2 Cambridge Strategy Group
Core member of Cambridge Centre for Smart Infrastructure
Biography
Dr J. Yan received the Bachelor Degree from Tsinghua University, China, in 2003, and Ph.D. from the University of Cambridge, UK, in 2007. He is a Senior Research Associate with the Principal Investigator status, based in the Department of Engineering. He is affiliated to the CSIC, C4T and St Edmund College. He is closely working with electronic, manufacturing and civil industrial partners. He has interdisciplinary collaborations with many research groups in Cambridge as well as in other research institutes.