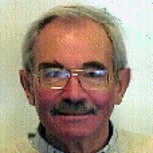 Emeritus Staff
Email: mfa2@eng.cam.ac.uk
---
Research interests
Professor Ashby's research interests include:
Materials selection in mechanical design

Materials and the environment

Materials and industrial design

Materials and sustainable development.

Teaching resources for Materials Science and Engineering
Strategic themes
Energy, transport and urban infrastructure
Light weight design for transport systems, materials selection to minimise embodied energy of products, eco-audits of products.
Uncertainty, risk and resilience
Sustainable development.
Bioengineering
Teaching resources to support teaching of Bioengineering.
Inspiring research through industrial collaboration
Granta Design, Cambridge, is a spin-off of Cambridge University.  The company develops and commercialises the results of research originating in the Engineering Department of the University and carries out its own research.  Commercial challenges encountered by Granta inspire research in topics such as materials information management, eco-design, material criticality and sustainability analysis within the University.
Other positions
Mike Ashby is co-founder and Chairman of Granta Design, Cambridge.