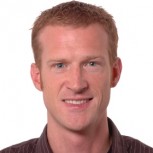 University Senior Lecturer in Structural Engineering
Academic Division: Civil Engineering
Research group: Structures
Telephone: +44 1223 3 30278
Email: mjd97@eng.cam.ac.uk
---
Research interests
Dr Matthew DeJong's research interests lie broadly in the field of structural engineering, but are primarily focused in the areas of earthquake engineering and masonry structures. Regarding earthquake engineering, this includes interest in rocking structures, damage-control design, analytical modelling, fundamental dynamics, and low-cost solutions for the developing world. Regarding masonry structures, this includes interest in structural collapse, retrofit methods, settlement, soil-structure interaction, laser-scanning, limit analysis, and discrete element modelling.
Teaching activity
Other positions
Fellow of St Catharine's College
Biography
Dr DeJong is a University Senior Lecturer in Structural Engineering and a Fellow and Director of Studies in Engineering at St Catharine's College. Previously, he was a Fulbright Scholar at the Technical University of Delft and completed his PhD at the Massachusetts Institute of Technology. He holds an undergraduate degree in Civil Engineering from the University of California, Davis, and worked as a structural design engineer in California.