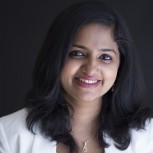 Research Student
Academic Division: Electrical Engineering
Research group: Electronics, Power and Energy Conversion
Telephone: +44 1223 748326
Email: nh416@eng.cam.ac.uk
---
Research interests
My research work aims to explore a better way of converting 'electric power' using devices made of the novel material – 'Gallium Nitride' ,which have the potential to jump-start the next-generation of smaller, faster, denser, lighter, cheaper and hence, efficient power converters. This is exciting times to be working in a transitional phase in power electronics and if successful these GaN power converters can pave way for a sustainable energy future by meeting the ever increasing energy demands of our times along with energy savings.
Teaching activity
Tutors for first year Electrical Engineering undergraduates of Churchill College (2014-present ) and Trinity Hall (2014-2015). Also does demonstrations for first year IEP lab (2016) and third year project lab (2015) for Engineering undergraduates.
Other positions
She was the Chairperson of the EPSRC Centre for Power Electronics Post Graduate Forum 2015-16 and also the chair of the first edition of UK Power Electronics Summer School 2015. She  served as the Secretary of IEEE-Cambridge; CamAwise Steering Committee and Beyond Profit Cambridge Conference Director (2013-15).
She is the Co-founder of two social enterprises - 'Wudi Datatech' : providing educational assessment solutions for schools i & 'Favalley' : aimed at engaging,training & matching marginalized youth in slums with coding jobs.She is also the consulting head for Care to teach initiative founded by Sara Kashaf, (Cambridge Engineering Alumini) which is an online platform to teach Syrian refugee kids.
Biography
Nikita Hari is a researcher, academic and social entrepreneur from India with a vision to uplift society through education.Currently, she is pursuing her doctoral studies in the Electronics, Power and Energy Conversion group of Electrical Engineering department with Dr.Teng Long. She did her Masters in Power electronics and Drives & Bachelors in Electronics and Instrumentation  from SRM University and CUSAT, India respectively .