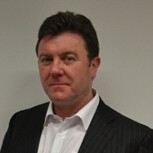 Business Development Manager
Academic Division: Civil Engineering
Research group: Geotechnical and Environmental
Telephone: +44 7795 580486
Email: ptk23@eng.cam.ac.uk
---
Research interests
Developing new markets and businesses for (a) self-powered wireless sensor networks and (b) low-cost distributed fibre sensors, and the associated data and information streams that these technologies bring to generate customer value and business revenues.

My focus areas are infrastructure asset monitoring - particularly rail rolling-stock and track, offshore wind turbine generator assets, water systems, electricity and gas delivery systems, roads, bridges, and tunnels.

Experienced in start-up through to full build-out and profitable commercialisation.

Goals: 
"To provide technically excellent solutions to infrastructure sensing needs with sufficient ingenuity and sophistication to satisfy the desired outcomes of the client and other stakeholders".

 To create "Smart Infrastructures" that enable minimal disturbance and maximum efficiency during construction.

Strategic themes
Energy, transport and urban infrastructure
Optimal management of infrastructure through Performance-Based Maintenance – specifically road, rail, water, power, offshore wind power.
Other positions
Nanotechnology Manager, Operations Manager with numerous startups.
Biography
Philip joined Cambridge Enterprise in November 2012, and is responsible for business development for the University of Cambridge's Centre for Smart Infrastructure and Construction (CSIC) portfolio of research projects, transferring technology and knowledge to UK companies for global exploitation. Prior to this role Philip held a variety of technology management positions with IBM, Hewlett Packard, and a series of SMEs. During 2010-2011 he was Cambridge Enterprise's Nanoscience Manager. During this time Philip invented and developed a working prototype of a solid state aerosol and particle sensor for volcanic ash sensing which led to further research funding by a major airline to take the sensor into commercial use in passenger aircraft.