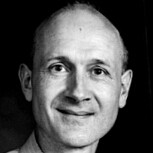 Director of the IDBE
Academic Division: Civil Engineering
Research group: Sustainable Development
Telephone: +44 1223 7 60117
Email: sgm24@eng.cam.ac.uk
---
Research interests
Dr Macmillan's research interests lie in three main areas. First, the tangible and intangible benefits of a well-designed built environment, including its effect on social, economic and environmental outcomes and the different sorts of value that it delivers – whether use value and social value, or cultural value and image value. The second area is concerned with technological innovations particularly to support low energy buildings, such as smart controls, ergonomic interfaces, renewable energy sources, intelligent facades, and combined heat and power systems. The third area is in improvements in the project process, such as interdisciplinary collaboration and effective teamwork, the application of techniques like whole life costing, through to the development and implementation of tools such as Building Information Modelling (BIM).
Strategic themes
Energy, transport and urban infrastructure
Energy efficiency and integration of renewable energy technologies in buildings, energy and environment management techniques, passive design strategies to minimise energy demand in buildings, minimisation of embodied carbon in buildings.
Complex, resilient and intelligent systems
Collaboration with Arup engineers on a new framework for assessing urban resilience in tomorrow's cities.
Research projects
Architecture and Sustainable Development Based on Eco-Humanistic Principles & Advanced Technologies without Losing Identity, EC Tempus Programme.
Designing dynamic environments for the performing arts, AHRC.
Modelling energy use in the global building stock, NERC.
Exploiting the internet to improve collaboration between users and the design team, EPSRC.
Mapping the design process during the concept phase of building projects, EPSRC.
Measuring the benefits of interdisciplinary teamwork in construction, EPSRC.
Achieving quality through interdisciplinary teamwork, EPSRC.
Teaching activity
Course Director, Interdisciplinary Design for the Built Environment masters course, offered jointly by the Department of Engineering with the Department of Architecture.
Course Tutor, Cambridge Programme for Sustainability Leadership.
Supervisor and Director of Studies, MPhil in Architecture and Urban Studies.
Supervisor, Tripos in Architecture.
Research opportunities
Dr Macmillan is happy to collaborate with academics from other disciplines or other universities, and with industry.
Other positions
External Examiner, Strategic Management of Projects, The Bartlett Graduate School, University College London.
Academic Adviser, Faculty of Architecture Planning and Surveying, University of Technology MARA, Malaysia.
University Moderator, RIBA Part 3 Professional Practice, University of Cambridge.
Former Chair of the Research & Innovation Committee, RIBA.
Former Consortium Manager for the £3m 4-year Carbon Reduction in Buildings consortium, funded by EPSRC and the Carbon Trust.
Former member of the Research Assessment Exercise panel for Built Environment.
Former Sector Programme Manager for Construction with EPSRC.
Former member of the DTI Partners in Innovation review panel.
Biography
Dr Macmillan has published extensively in the areas of environmental management of buildings, low and zero carbon building design, interdisciplinary design and integration, leadership and effective teamwork, and the added value of good design. In addition to papers in academic journals and four books, he has written a number of publications to support UK government initiatives in architecture and the built environment and in construction industry reform. Originally trained as an architect, he has worked in architectural practice and as an independent consultant, researcher and writer. He is a member of the Peer Review College of the Engineering and Physical Sciences Research Council, and a regular reviewer for the Technology Strategy Board. He is a regular referee for the journals Building Research & Information, and Design Studies.