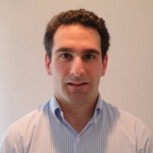 Research Student
Academic Division: Mechanics, Materials and Design
Research group: Engineering Design
Telephone: 07810618411
Email: ta323@eng.cam.ac.uk
---
Research interests
I am currently performing research on Autonomous Vehicles, and specifically on the design of User Interfaces for Fully Autonomous Vehicles (SAE Level 5).
As part of my PhD I am investigating the introduction of technologies originating from research on Human-Robot Interaction and Affective Computing and evaluate potential benefits in fully autonomous vehicles. Examples include augmented reality control headsets, voice commands, affective computer vision software and virtual avatars.
My research is sponsored by Jaguar Land Rover and I am based at the Engineering Design Centre, which is part of the Cambridge University Engineering Department.
Department role and responsibilities
Doctor of Philosophy - PhD, Computer Engineering