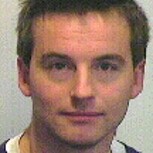 Professor of Biomedical Engineering
Academic Division: Mechanics, Materials and Design
Research group: Biomechanics
Telephone: +44 1223 3 32996
Email: mpfs@eng.cam.ac.uk
---
Research interests
Dr Sutcliffe's research interests include:
Soft biological tissues (e.g. brain and artery)
Composite materials (e.g. impact, design, wind turbine applications)
Tribology (e.g. composites forming, tyre wear)
Mechanical behaviour of materials
Strategic themes
Energy, transport and urban infrastructure
Lightweight lorries as part of the Centre for Sustainable Road Freight. Composites use in various applications, e.g. cars, wind turbines.
Bioengineering
Various projects in biomechanics, generally in collaboration with colleagues at Addenbrooke's Hospital. Theme leader.