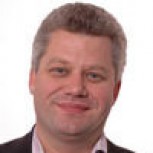 Professor of Manufacturing Engineering
Academic Division: Manufacturing and Management (Head of Division)
Research group: Strategy and Policy
Telephone: +44 1223 7 65608
Email: adn1000@eng.cam.ac.uk
---
Research interests
Professor Neely leads the Cambridge Service Alliance, a Business-University partnership involving BAE Systems, Caterpillar, IBM, Pearson and Zoetis. The focus of the Alliance is the servitization of manufacturing, then tendency for manufacturing firms to sell services and solutions rather than products. Three themes underpin the Alliance's research, (i) business model innovation; (ii) service and support engineering; and (iii) performance, information and analytics. Professor Neely is most closely involved with the first and third of these themes. Professor Neely also led the EPSRC funded KT-Box programme, with a focus on developing practical tools for companies seeking to make the shift to services.
The challenge of making the shift to services is significant for manufacturing firms. Professor Neely's research has highlighted the servitization paradox – the fact that manufacturing firms often fail to recoup the benefits from services that they might expect. More recently he has been exploring the role that big data and analytics plays in helping firms optimise the provision of their services, especially services that are remotely monitored.
In the future Professor Neely's research will continue to explore these themes as well as exploring the importance of ecosystem competition and developing approaches to the design and deployment of services.
Strategic themes
Uncertainty, risk and resilience
Service design and innovation, big data and analytics.
Inspiring research through industrial collaboration
Performance measurement and management; business intelligence and analytics; service design and innovation; servitisation of manufacturing.
Teaching activity
MBA; EMBA
Other positions
Visiting Professor at Cranfield School of Management
President of EurOMA
Schoeller Fellow
Fellow of the British Academy of Management
Academician of Social Sciences