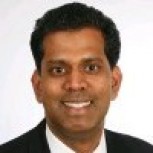 University Senior Lecturer
Academic Division: Manufacturing and Management
Research group: Strategy and Policy
Telephone: +44 1223 7 65879
Email: cv236@eng.cam.ac.uk
---
Research interests
Chander has an interest in innovation with a specific focus on exploring the antecedents and consequences of business model innovation. He has been examining issues related to business model innovation and implications for strategic decision making, ownership and challenges in transforming to more collaborative innovation models. In addition, Chander has been examining the relationship between innovation and entrepreneurial spawning in service industries.
Chander has also been developing alternative means of strategic decision making in game theory with particular applications to competitive settings including business strategy and innovation.
Chander also works on issues related to management and development economics. In this stream of research, Chander applies theories developed in economics and management to issues in development. Work in this theme includes the interactions of religion, economics and management and also the role of new business models for development.
Strategic themes
Manufacturing, design and materials
Activities through the Cambridge Service Alliance (CSA)
Research projects
Bit-by-Bit: Capturing Value From The Digital Fabrication Revolution