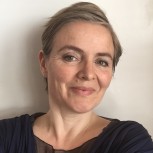 Unestablished Language Teaching Officer
Telephone: +44 1223 3 32620
Email: hre21@eng.cam.ac.uk
---
Teaching activity
Helen has taught English for many years and specialises in advanced-level academic and scientific English. She enjoys working with students and researchers at all levels to improve their communication skills and confidence in English.
In 2016-2017 Helen will be leading a number of workshops designed to improve the writing skills of students and researchers in the Engineering department who have English as a second or foreign language.  The workshops range from raising awareness of your audience and purpose, and how this informs your writing strategy, to specific areas of grammar and vocabulary.
Helen also teaches on a 1:1 basis offering individualised English language tuition, often looking in-depth at drafts of research papers and reports to improve clarity of communication. These are bookable via the Language Unit / Moodle.  She also edits research papers, reports and theses before submission to bring the English up to a good standard.
Helen has previously taught courses in pronunciation and presentation skills for the department and led workshops on many areas of scientific and technical writing.  She has recently been to Sweden to teach university staff at KTH (the Royal Institute of Technology) in Stockholm, and works with staff here at the Engineering Department to make sure they have the language they need to work effectively and to enjoy being part of the University of Cambridge.
Qualifications
PhD in Psycholinguistics
MPhil in English and Applied Linguistics (Distinction)
Diploma in Teaching English as a Foreign Language to Adults