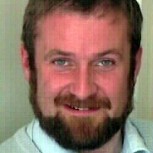 University Associate Professor
Academic Division: Mechanics, Materials and Design
Research group: Materials Engineering
Telephone: +44 1223 3 32683
Email: hrs@eng.cam.ac.uk
---
Research interests
Dr Shercliff's research interests include:
Modelling of thermo-mechanical and joining processes in engineering alloys
Solid bonding of aluminium scrap
Novel applications of property charts in design:
  - fibre-based products and textiles
  - hybrid materials
  - processing and properties
Thermal performance of buildings
Resources for teaching of materials, design and sustainability in schools and universities
Strategic themes
Energy, transport and urban infrastructure
Joining technologies for lightweight vehicle design, solid bonding of aluminium scrap, thermal performance of buildings.
Research projects
Modelling of Friction Processing and Welding, TWI Case Award 2013-2015.
Other positions
Director of Undergraduate Education in Engineering, 2006-2012
Biography
Hugh Shercliff graduated in Engineering at Cambridge University, followed by his PhD under the supervision of Prof. Mike Ashby.  He joined the teaching staff of the Engineering Department in 1994, and is a Senior Lecturer in the Materials, Mechanics and Design Division. He is an Official Fellow, College Lecturer and Director of Studies in Engineering at Girton College.