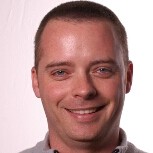 University Lecturer in Energy, Transport and Urban Infrastructure
Academic Division: Energy, Fluid Mechanics and Turbomachinery
Research group: Energy
Telephone: +44 1223 7 60360
Email: jmc99@eng.cam.ac.uk
---
Research interests
Jonathan Cullen's research aims to characterise physical efficiency limits for energy devices and systems and provide a consistent framework for evaluating energy demand reduction options and emissions abatement strategies. This research makes use of in-depth analysis of energy systems and specialised integrative tools, while maintaining a broad awareness of the technical options to improve energy systems. Examining specific energy technologies within the context of the whole energy system will release the potential of technical innovation, provide new tools to evaluate the wider environmental consequences of energy technologies, and help to identify opportunities for future research.
Strategic themes
Energy, transport and urban infrastructure
University Lecturer in Energy, Transport and Urban Infrastructure; systems view of energy demand covering transport, buildings and industry; frameworks for prioritising action to reduce energy demand and climate change emissions.
Manufacturing, design and materials
Mapping energy and resource demands for products, companies and industries, e.g. Emerson, Siemens.
Research projects
WellMet2050, Foreseer, InDemand, WholeSEM
Teaching activity
Energy Systems and Policy, MPhil in Energy Technologies
Supervising IA/IB Materials and IA Mathematics
Other positions
Fellow of Fitzwilliam College
Tutor for Graduates at Fitzwilliam College
Chair of the Environment Committee at Fitzwilliam College
Biography
Jonathan Cullen is a University Lecturer in Energy, Transport and Urban Infrastructure at the University of Cambridge and a Fellow of Fitzwilliam College. Jonathan graduated with a first class degree in Chemical and Process Engineering from the University of Canterbury (NZ), and after 5 years working in industry and 5 years development work in Peru, moved to Cambridge for the MPhil in Engineering for Sustainable Development. He then completed a PhD with the title Engineering fundamentals of energy efficiency before taking up the role of Research Associate on the WellMet2050 project: a 5-year, 8-person research programme exploring all options to reduce carbon dioxide emissions from the production of steel and aluminium goods.