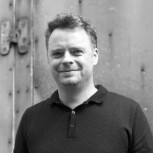 Professor of Sustainable Engineering
Academic Division: Mechanics, Materials and Design
Telephone: +44 1223 7 60360
Email: jmc99@eng.cam.ac.uk
---
Research interests
Dr Jonathan Cullen is the University Lecturer in Energy, Transport and Urban Infrastructure. He leads the Resource Efficiency Collective and has a reputation for top-down studies of resource systems, bringing skills in developing new metrics to reflect both energy and material consequences of materials production. Jonathan leads the US$4M project C-THRU: carbon clarity in the global petrochemical supply chain, funded by VKRF. He has been an investigator on 7 projects (EPSRC, Innovate UK, H2020) and is currently Co-I on the £5.2M "UK FIRES" program grant (EP/S019111/1) and the £1.25M UKRI "CirPlas: Circular Economy Approaches to Eliminate Plastic Waste" (EP/S025308/1). He is a Lead Author for the IPCC AR6 Industry Chapter, an Expert Adviser to the IEA Technology Roadmaps, and co-authored the book "Sustainable Materials: with both eyes open", which pioneered the concept of material efficiency for energy-intensive industries. Jonathan has worked extensively with external partners from industry (i.e. BP, Emerson, Tatasteel) across numerous research and consultancy projects. 
Strategic themes
Energy, transport and urban infrastructure
I currently host the post of University Lecturer in Energy, Transport and Urban Infrastructure (linked to the ETUI theme).  My research seeks to understand material and energy flows required to support energy, transport, buildings and infrastructure systems.  
Manufacturing, design and materials
I am involved in the mapping of energy and material flows used to deliver goods and services to people. 
Research projects
C-THRU, CirPlas, UKFires, MinFuture, WellMet2050, Foreseer, InDemand, WholeSEM
Teaching activity
Energy Systems and Policy, MPhil in Energy Technologies
Supervising IA/IB Materials and IA Mathematics
Other positions
President and Fellow of Fitzwilliam College
Tutor for Graduates at Fitzwilliam College
Acting DoS Engineering
Biography
Jonathan is the University Lecturer in Energy, Transport and Urban Infrastructure at the University of Cambridge and a Fellow of Fitzwilliam College. He studied Chemical and Process Engineering at the Univerisity of Canterbury, New Zealand. After 10 years working in industry and in development work in Peru, he moved to Cambridge for the MPhil in Engineering for Sustainable Development, then completed a PhD on the Engineering Fundamentals of Energy Efficiency, before taking up roles of Research Associate and then University Lecturer.