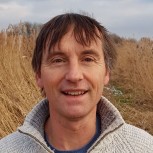 Professor of Biomedical Engineering
Academic Division: Mechanics, Materials and Design (Head of Division)
Research group: Biomechanics
Telephone: +44 1223 3 32996
Email: mpfs@eng.cam.ac.uk
---
Research interests
Prof Sutcliffe's research interests include:
Biological tissues (e.g. joints, brain and artery)
Composite materials (e.g. forming, failure)
Tribology (e.g. composites forming)
Mechanical behaviour of materials
He is part of the Bioengineering research theme in the department, working on various projects in collaboration with colleagues at Addenbrooke's Hospital or the Vet School
Other positions
Programme Director for our recently launched part-time PgCert/PGDip/MSt postgraduate qualification in "Healthcare Innovation: Engineering, Systems and Improvement". The aim of the programme is to provide knowledge and understanding of the healthcare system and the technologies applicable to this sector, giving students the expertise and skills needed to innovate successfully in healthcare. The course is suitable for those with a background in medicine, engineering, or a related area. Students enrolling on the course qualify successively for a PGCert, PGDip and then MSt over three years. The website for the course gives further details and information about how to apply. The course runs for the first time in September 2024.
Co-Director of the Cambridge Centre for Engineering Better Care (CEBC), a cross-disciplinary initiative aiming to develop ideas, conduct teaching and research between engineering, medicine and the healthcare industry, principally in the Cambridge area.
Department role and responsibilities
Head of Division C: Mechanics, Materials and Design
Head of the Biomechanics Group
Office: BE3-29, Trumpington Street site
Here is a link to Prof Sutcliffe's Google Scholar publications list