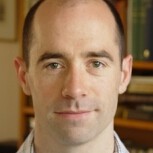 University Senior Lecturer
Academic Division: Mechanics, Materials and Design
Research group: Engineering Design
Telephone: +44 1223 7 48244
Email: nc266@eng.cam.ac.uk
---
Research interests
Nathan's research interests are in the areas of design, technology and communication. He employs an interdisciplinary approach to studying how artefacts (e.g. products, systems or services) are developed, the properties they exhibit and the ways in which people respond to them.
Strategic themes
Manufacturing, design and materials
Nathan's research involves work on creativity in design, how designers identify and explore problem- and solution-spaces, and how prior ideas inhibit innovation.
Complex, resilient and intelligent systems
Nathan's research involves work on the concept of resilience, what it means and how it can be communicated about with different system stakeholders.
Teaching activity
Nathan teaches the first year product design course, demonstrating how design processes and principles are applicable across different engineering domains.
Other positions
Member of the Design Research Society
Member of The Design Society
International Editorial Board of Design Studies