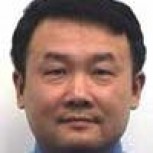 University Lecturer in Industrial Systems
Academic Division: Manufacturing and Management
Research group: Manufacturing Systems
Telephone: +44 1223 3 39560
Email: ys@eng.cam.ac.uk
---
Research interests
Dr Shi's research interests include:
Configurations of Industrial Systems: deconstructing and understanding industrial systems from internationalisation, collaboration, and evolution perspectives; designing effective industrial systems and integrating factory, company, value chain, industry and country different levels; linking industrial systems to developing countries' upgrading and transformation; understanding country characteristics and culture and their implications to manufacturing capabilities.
Chinese Manufacturing Systems: continuously updating and understanding of Chinese manufacturing development in terms of innovation, capability building, internationalisation, and business ecosystem; linking industrial development with environmental protection and social harmony.
Sustainable Manufacturing Systems: understanding industry symbiosis and circular economy; identify and developing best practices in low carbon emission industrial systems; strategically involving developing nations' companies in carbon reduction and resource exploitation during industrialisation.
Strategic themes
Energy, transport and urban infrastructure
Collaboration with North China Electric Power University (NCEPU) in China in the area of distributed energy system planning and optimisation; collaboration with Chinese Academy of Science in the area of low carbon emission industrial system development; collaboration with Tongji University in the area of Electric Vehicle industry and policy developments.
Manufacturing, design and materials
Working with Chinese Huawei Technology Ltd for its global supply network mapping, designing and reconfiguring.
Complex, resilient and intelligent systems
Business ecosystem for uncertainty in demand and emerging industry development.
Research projects
High Value Engineering Network (EC Framework 7)
Chinese Manufacturing and Innovation (NFSC Project collaborating with Zhejiang University)
Teaching activity
Industrial Systems and Operations Management