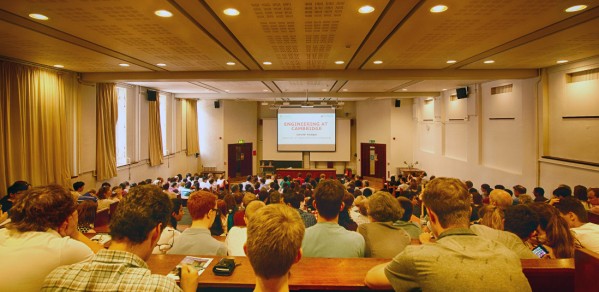 ​On 2–3 July, the Department of Engineering held its 2015 Open Days, where prospective students are welcomed in to visit and experience the facilities and chat with current students and staff. Following are some photo highlights of the days' events.
Prospective students and parents gather in the Baker building foyer in preparation for the day's events.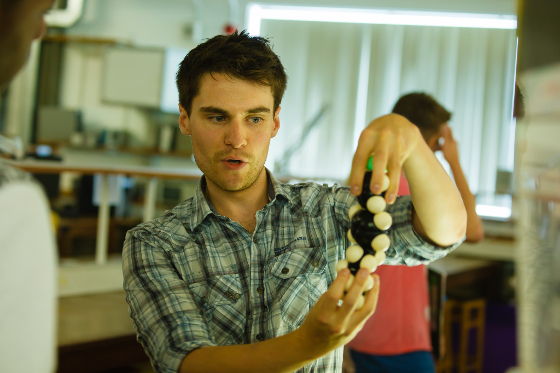 Photonics PhD student Calum Williams provides a hands-on demonstration.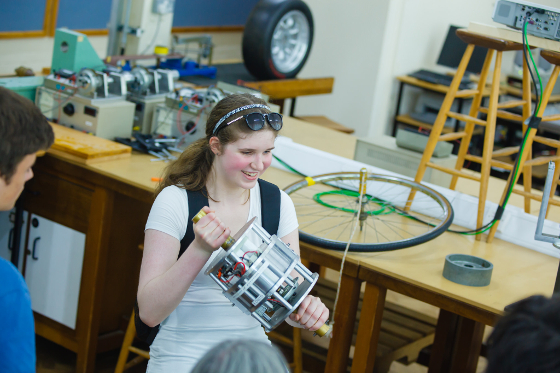 An excited future engineer tests the motion of a gyroscope in the Mechanics Lab.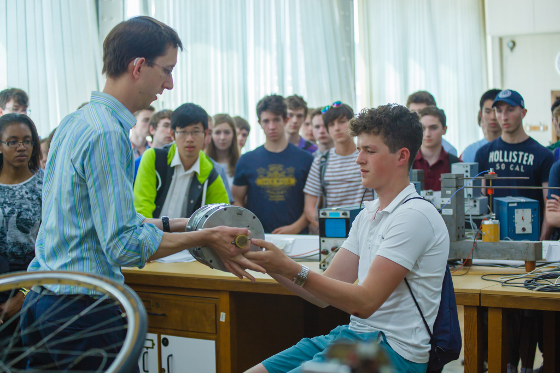 Another prospect prepares to handle the gyroscope under the guidance of Dr Tore Butlin of Applied Mechanics.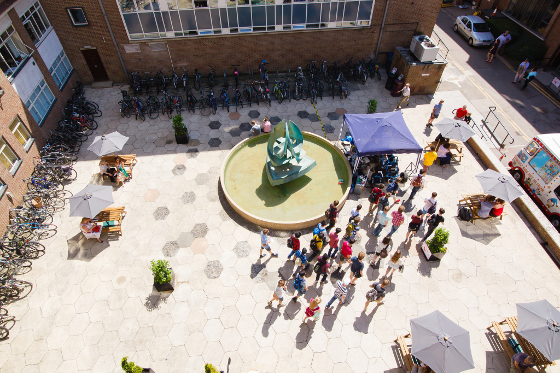 A crowd of Open Days attendees is led to their next event at the fountain outside the Baker building.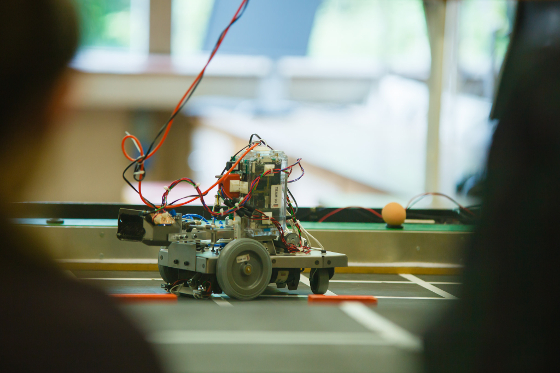 An electric robotic vehicle is seen in action.
Department of Engineering PhD student Huaji Wang, left, talks about his time at Cambridge to a prospective student.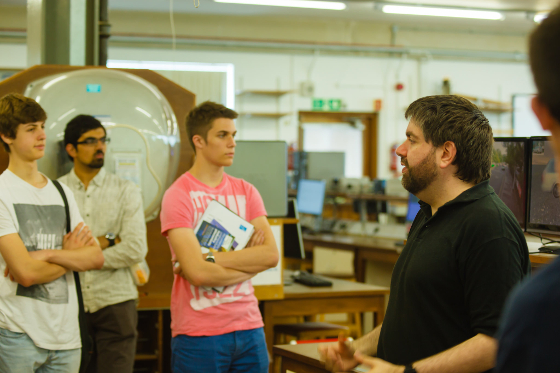 Dr Rich Wareham of the Signal Processing and Communications Laboratory explains his work to a group of future engineers.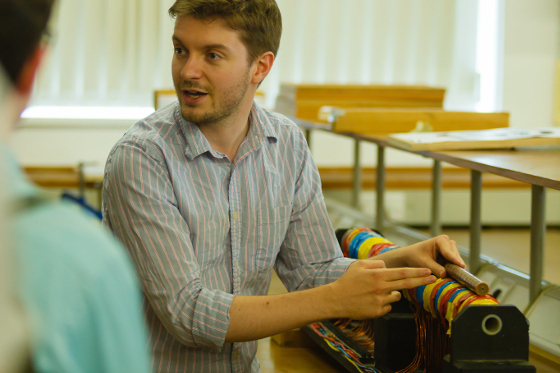 Photonics PhD student Jamie Dolan shows an audience some equipment.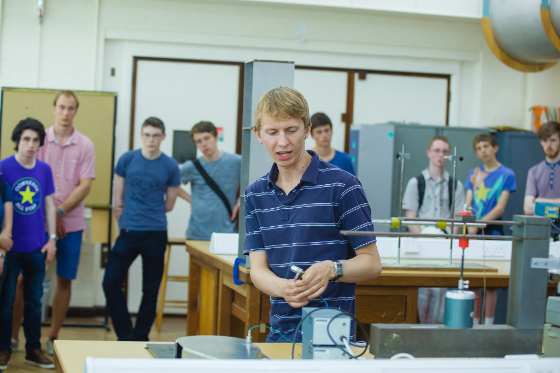 Applied Mechanics research student Chris Nash shows off the workings of an impulse hammer.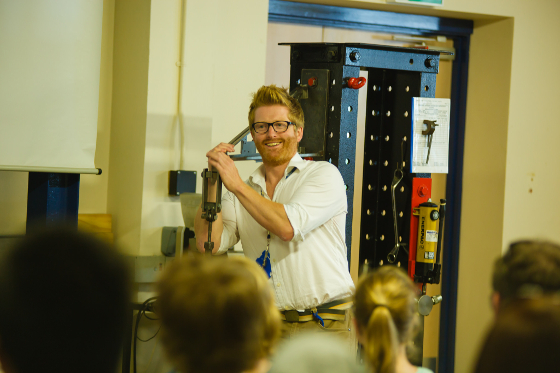 Dr Keith Seffen of the Structures Group demonstrates a piece of equipment for several prospects.