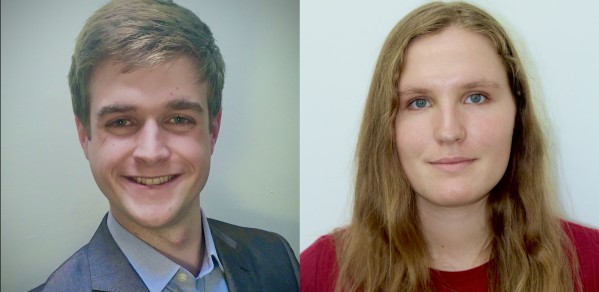 Professor David Newland is being remembered for his outstanding contributions to Mechanics, Materials and Design with a set of academic prizes. Three David Newland Prizes of £500 will be awarded annually to 3rd year students who have shown great distinction in these areas.
Professor David Newland was a brilliant engineer. He was also a very dedicated teacher and made a huge contribution to the Department over a period of nearly 30 years.

Professor David Cebon
Mechanics, Materials and Design staff members in Division 'C', along with a member of David Newland's family have endowed the three academic prizes in his memory. 
The prize winners for the academic year 2020/2021 are:
Newland Design prize for Excellence in Design is Daniel Smith. Daniel said "It's an honour to receive the first ever David Newland Prize for Design. It's so amazing to see all the hard work spent on my project get recognised like this."
Newland Materials prize for Excellence in Materials is Thea Krumins. Thea said "I was thrilled to win the award, it feels great to have all of your hard work recognised."
Newland Prize for Excellence in Mechanics is Isaac Brown. Isaac (pictured below) said "It is an honour to receive this award in memory of a former Head of Department. I look forward to continuing my study of Mechanical Engineering over the coming years."
David Edward Newland graduated from Cambridge in 1957 having read the Mechanical Sciences Tripos and won the Rex Moir and Ricardo prizes. He worked at English Electric Company for four years, prior to studying for a PhD in the USA at MIT, under DenHartog and Crandall.
On return to the UK, Newland was briefly at Imperial College before being appointed Professor of Engineering at the University of Sheffield at the age of 31.
He returned to Cambridge in 1976 as Professor of Mechanical Engineering and Head of the Mechanics, Materials and Design Division.
Professor Newland was Head of Department from 1996-2003. He was instrumental in establishing the Manufacturing Engineering Tripos, in setting up the Engineering Design Centre and in planning the transition to the four-year undergraduate engineering course. He died in December 2020.
David Newland was one of the world's leading experts in vibration engineering and its application to mechanical design.
Professor David Cebon said:  "These three prizes will recognise the top third year students in the areas of Mechanics, Materials and Design.  Students can demonstrate excellence in design in any engineering discipline: mechanical, electrical, civil, software, etc.  This accords with David Newland's view of design as a multi-disciplinary, integrating aspect of the Engineering Tripos.  These awards will keep his memory alive in the Department."