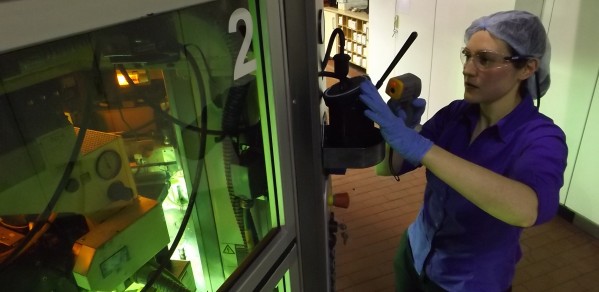 The Institution of Engineering and Technology (IET) announced the winners of its awards for inspiring female engineers.
The General Engineering aspects of the MEng course have been invaluable in interacting with colleagues and suppliers, and my first year lecture notes have re-emerged on several occasions when calculations were required

Helen Cavill
Five young female engineers were shortlisted for the Young Woman Engineer of the Year Awards 2015. These prestigious engineering industry awards aim to banish outdated engineering stereotypes of hard hats and greasy pipes – and help change the perception that engineering is only a career for men. Winner of the Women's Engineering Society (WES) Prize went to  alumna Helen Cavill, Process Improvement Manager at M&H Plastics.
Helen graduated from the Department's Manufacturing Engineering Tripos in 2009 and became a Chartered Engineer in 2014. Since graduation, she has held the role of Process Improvement Manager at M&H Plastics in Suffolk. M&H Plastics is a premium manufacturer of plastic bottles and caps, primarily for the personal care market. Helen's role involves investigating and resolving complex technical issues, often spanning across several production departments (a challenge that she describes as being an "engineering detective"), as well as leading long-term improvement projects. Currently, Helen is working on optimisation of Ultra Violet ink curing and automated dimensional measuring of plastic components.
For the last nine years, Helen has been a Science, Technology, Engineering and Mathematics (STEM) Ambassador (something she first became involved in through the Department's outreach programme), reaching the final of the 2013 STEMNET Most Dedicated Ambassador Award. She particularly enjoys volunteering on activities where her creativity and design skills can be exercised to devise novel educational resources. In addition to running Saturday Science Masterclasses, Helen has been on the organising committee of the Lowestoft Interschool Maths Challenge every year since its inception, designing and building three-dimensional practical maths games suitable for teams consisting of a wide range of ages.
Helen is featured in the video below at 5.22.
Helen talks about her time studying at Cambridge and how it has stood her in good stead for a career in manufacturing; "One of the achievements that I am most proud of is attaining Chartered Engineer status within five years of graduating, particularly since my company has no Monitored Professional Development Scheme (MPDS) which leads you directly to professional registration, or Chartered Engineer (CEng) mentors. Also, because my job role does not involve designing machines and creating models on a computer, it can be difficult to explain to others how technical it is. Stopping a plastic bottle from being a bit soft on one side seems such a trivial problem, but the measurements and investigations behind resolving it can be very complex. To secure CEng accreditation is valuable to me because it highlights how technically proficient I am.
"I really enjoy working in manufacturing because I can see my work directly influencing real-world products. I still get irrationally excited every time I see a bottle on a supermarket shelf that I know I have worked on; I once found myself checking the underside of hand sanitiser bottles in the Himalayas, looking for my company's logo (yes – I did find one). My favourite part of the job is when I come up with a seemingly far-fetched theory to explain a mysterious production problem, then after several months of investigation and trials I am proved correct and can resolve the issue, having learned something new about our processes in the meantime.
"The combination of two years of General Engineering followed by the Manufacturing Engineering Tripos (MET) has been excellent preparation for my career. In fact, the MET course content was so comprehensive that for the first few years after graduation I had to keep turning down opportunities to go on courses because I realised that I had already covered the material during my degree. 
"The General Engineering aspects have been invaluable in interacting with colleagues and suppliers, and my first year lecture notes have re-emerged on several occasions when calculations were required (often to work out how on earth someone managed to snap part of a machine in half!); although the fact my factory does not operate in a frictionless vacuum does require a little extra thought at times. I quickly learnt that the key is not to remember everything, but to remember that you have comprehensive notes about that topic in a folder somewhere (and preferably remember where the folder is).
"MET was the perfect course for me – combining technical knowledge and practical group activities with first-hand exposure to countless different industries. The fourth year industrial projects were particularly beneficial in learning how to work in a team under pressure, how to extract information from different stakeholders and what to do when there are conflicting views or general lack of enthusiasm from the factory floor. These projects further helped develop communication and presentation skills, plus the need to be flexible and think on your feet. Refining these skills has helped me excel in my job – I am now unfazed to present findings to company directors, lead training courses or deliver a speech to hundreds of people.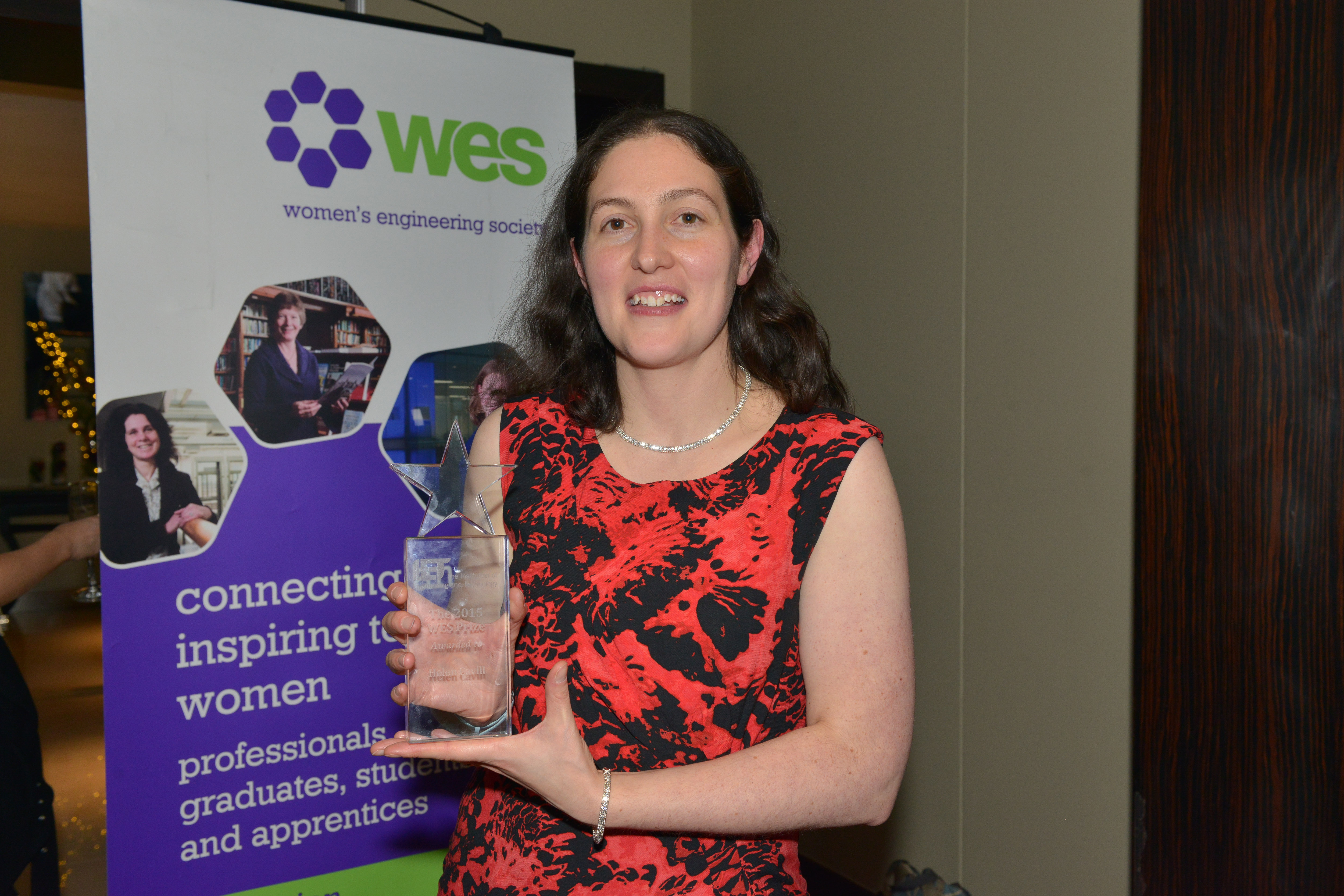 "In my role of Process Improvement Manager, I need a strong technical aptitude and attention to detail, but also excellent people skills. I can rarely solve production problems just by inspecting the bottles – there is usually a critical piece of information that needs to come forward from the people around me. The MET course has definitely helped me to progress the softer skills and emotional intelligence that make me so effective at my role.
"I will always have the prestige of being able to say that I am a Cambridge University graduate, but more importantly I feel that I am truly reaping the benefits of my education every day."
All three winners of the IET awards were recognised for engineering excellence, as well as their drive and personality to be ambassadors for the profession.
 
In the coming months, they will be promoting engineering as a career to girls and young people generally. This work is vital, particularly in the UK, as women represent just 9% of the engineering workforce.
 
The host for the awards ceremony was Sarah Cruddas, Space Journalist and Science Reporter. Sarah commented that in a society obsessed with celebrity, what a woman wears is talked about more than her mind, so it is great to see that hard-working, bright young women are getting the public recognition they deserve.
Nominations for the 2016 Young Women Engineer of the Year Awards open on 8 March 2016. If you have someone in mind, take a look at the entry criteria.