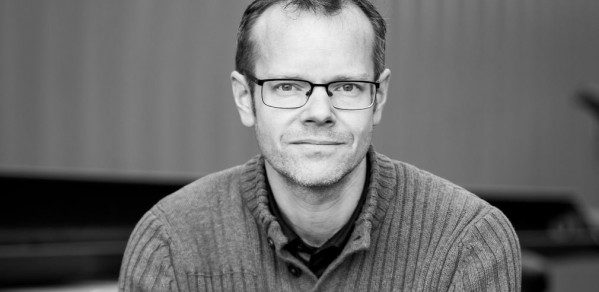 Alumnus Dan Bernasconi is the Emirates Team New Zealand Head of Design and a central figure in the development of the winning boat in the America's Cup yacht race in 2017.
Good design is having a clear understanding of the problem you're trying to solve; being open to exploring as wide a realm of solutions as you can; focusing on the best options; and then thoroughly optimising the chosen solution.

Dan Bernasconi
Writer and journalist Mark Easterbrook interviewed Dan after the America's Cup success.
The recipient of the 2017 John Britten Black Pin award will tell you that he accepted this award in recognition of his team. That is true to some degree. But every great team needs someone to lead them. And for the design team behind Emirates Team New Zealand's America's Cup winning boat, that leader is Dan Bernasconi.
As the team's Technical Director, Dan channelled 25 years of study, experience and innovation into one incredible moment - sending a brave and revolutionary boat design flying over the finish line in Bermuda to claim the ultimate sailing prize.
It's been a long voyage for Dan. But it's been a straight and purposeful one. Growing up in England, his love of numbers took him to Cambridge University. Drawn to the tangible rather than the abstract, he switched from pure mathematics to engineering and the practical application of maths and physics to design problems.
This soon led to the role that introduced Dan to the world of high-tech sport, as a Vehicle Dynamics Engineer for the McLaren Formula One Racing team. 
At McLaren he quickly learned about the day-to-day realities of a being part of a high pressure, high performance design team with a razor sharp focus on winning.
Over the next six years Dan's own focus became racing simulations and the iterative design process, as every last ounce of speed and performance was coaxed out of the team's racing car designs. 
At McLaren, he also learned the art of managing engineers, from his boss Dick Glover. As Dan himself admits, great engineers are not necessarily great managers of people. But a key piece of advice from Glover has stayed with him: you will never be able to do all the work you want to do yourself, so view your team as an extension of your own capabilities, giving you the resources to do more of the things you want to do.
Dan Bernasconi always had more of a passion for boats than for cars, however. So after taking time out to complete a PhD in Mathematical Modelling and Aerodynamics, he moved to the world of high performance sailing at the end of 2006 and to Emirates Team New Zealand in 2010, where he has been ever since. 
The team's win in Bermuda in 2017 was a triumph for design leadership. Over many long months and thousands upon thousands of simulations, Dan and his team of specialists worked to design the most radical boat they could within the rules. From engineers to management to the amazing sailors, everyone was onboard with their mission; to explore, to be radical, and to win.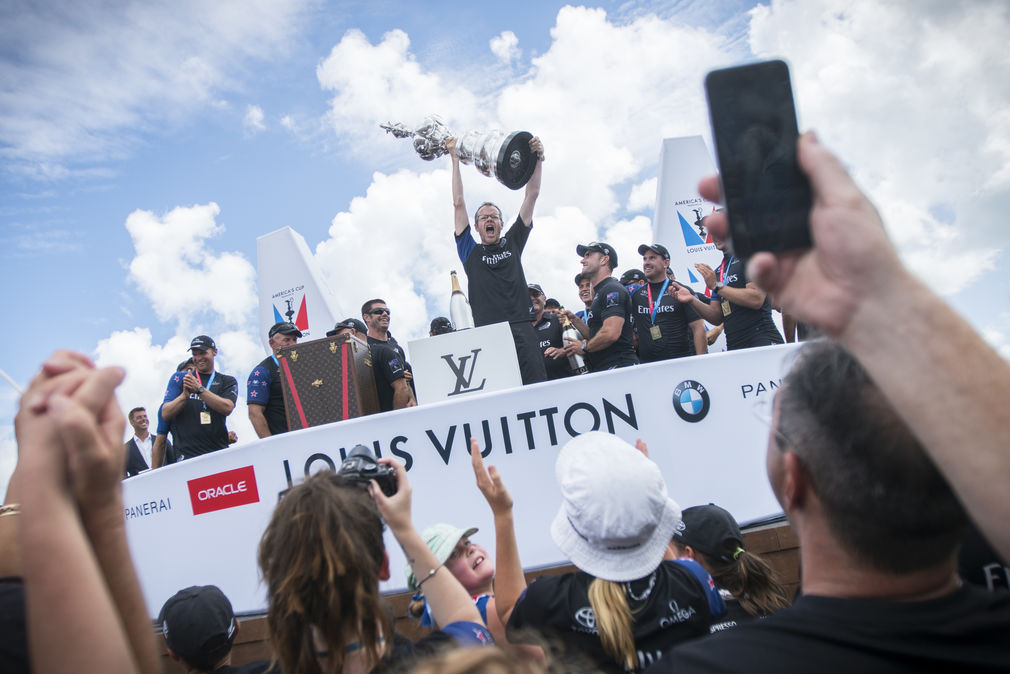 From the finely tuned dagger boards to the complex foiling systems required to propel their AC50 to victory, Dan attributes Team New Zealand's success to an attitude of experimentation and creativity. 
We asked Dan what good design means to him. His answer encapsulated the thinking of any designer: 
"Good design is having a clear understanding of the problem you're trying to solve; being open to exploring as wide a realm of solutions as you can; focusing on the best options; and then thoroughly optimising the chosen solution."
And in the case of Emirates Time New Zealand, that chosen design solution could not have been more effective.
Written by Mark Easterbrook​
easterbrook.co.nz
Dan kindly sent this update on developments since he was interviewed by Mark:
The America's Cup, the world's oldest international sporting trophy, is unusual in many ways - not least that the winners effectively write the rules and define the class of yacht to be sailed in the next event. Historically, winning teams have usually stuck with the class they have just proved they are strongest in, but believing our strengths were in innovation, we opened the door to a completely new concept of 75-foot hydrofoiling monohull.
For the first time, we also banned wind tunnel and tank testing, primarily as a cost saving measure. We have worked hard on developing our Computational Fluid Dynamics (CFD) and dynamic modelling tools, and wrote the design rules around the new monohull concept using simulation alone; there was no time to build and test a prototype.
When we had published the new rules, we reverted from gamekeeping to our more familiar trade of poaching, searching for loopholes in our own text, trying to extract the most optimised design from within the constraints of the rule.
We are now over half-way into the current campaign, which will be raced in Auckland in March 2021. The competing teams have launched their first AC75 yachts, and the sharp contrasts between them highlight the design freedom the class allows, and the different paths the designers have pursued.
It's an incredibly exciting place to work. I lead a team of 30 talented engineers across a range of disciplines: composite materials, structural design, mechanical engineering, fluid dynamics, naval architecture, hydraulics, electronics and software. Development timescales are really short, and results - in terms of performance and reliability - are very visible to everyone!
It's a dream job for me, and one which my Cambridge engineering degree prepared me well for. Starting off in Formula One and moving into yacht design, focusing particularly on numerical modelling, simulation and optimisation, I've enjoyed practising the academic side of engineering in a fast moving and competitive sports environment. Over the last 20 years I've seen both sports move very dramatically from experience-based design and experimental testing to nearly 100% simulation-based design - with an optimisation and complexity in the finished product that has never before been possible.
My Grannie once said to me, "Your job sounds very interesting, but what good is it doing for the world?" She may have had a point, but the research, innovation and efficiency generated within our sport is starting to find its way into mainstream applications, generating interest in both foiling and sail-powered commercial vessels. I do hope that although the lead times are longer than America's Cup campaigns, we will bring wider benefits along in our wake.