Dr Bradley Hiller's passion to help transition the world onto a more sustainable pathway has led to a number of opportunities – but he says there's much more to do.
The Centre for Sustainable Development transformed my career trajectory and continues to influence my thinking. Today, sustainable development principles are more important than ever and I'm grateful to my Cambridge mentors and colleagues for their inspiration.

Alumnus Dr Bradley Hiller
His contributions have included initiating a TV documentary series, helping to tackle poverty and having his findings presented by HRH Prince of Wales.
In the latter half of 2018, Bradley received two honours recognising his outstanding contributions to the field of sustainable development. In September, he was joint recipient of the Emerging Sustainability Leader Award, announced at the World Sustainability Forum in Beijing, China. Earlier in the year, Bradley was one of 12 global scholars to be awarded an AsiaGlobal Fellowship to study Asian perspectives on global issues (including sustainable development challenges), hosted by the Asia Global Institute at the University of Hong Kong.
We caught up with Bradley to find out more.
How does it feel to have won the Emerging Sustainability Leader Award?
I was humbled to learn that my contributions to the field of sustainable development were considered worthy of this award. I'm honoured to have been selected by the MDPI panel and thankful to Professor Peter Guthrie (University of Cambridge) for supporting my nomination. I propose to put the monetary prize towards the launch of a social enterprise to provide basic services such as clean water, electricity and clean cooking fuels to unserved and underserved communities in developing and emerging countries. I have been working on an innovative 'virtuous cycle' business model for the past year or so and I'm hopeful that ultimately, it can help build momentum for some of the Sustainable Development Goals (SDGs) around access to basic services for all.
Behind any individual accolade is a network of mentors and supporters, and I'm particularly grateful to those who have joined me on my sustainability journey so far. Only by working together towards joint goals can we achieve more than the sum of our individual contributions.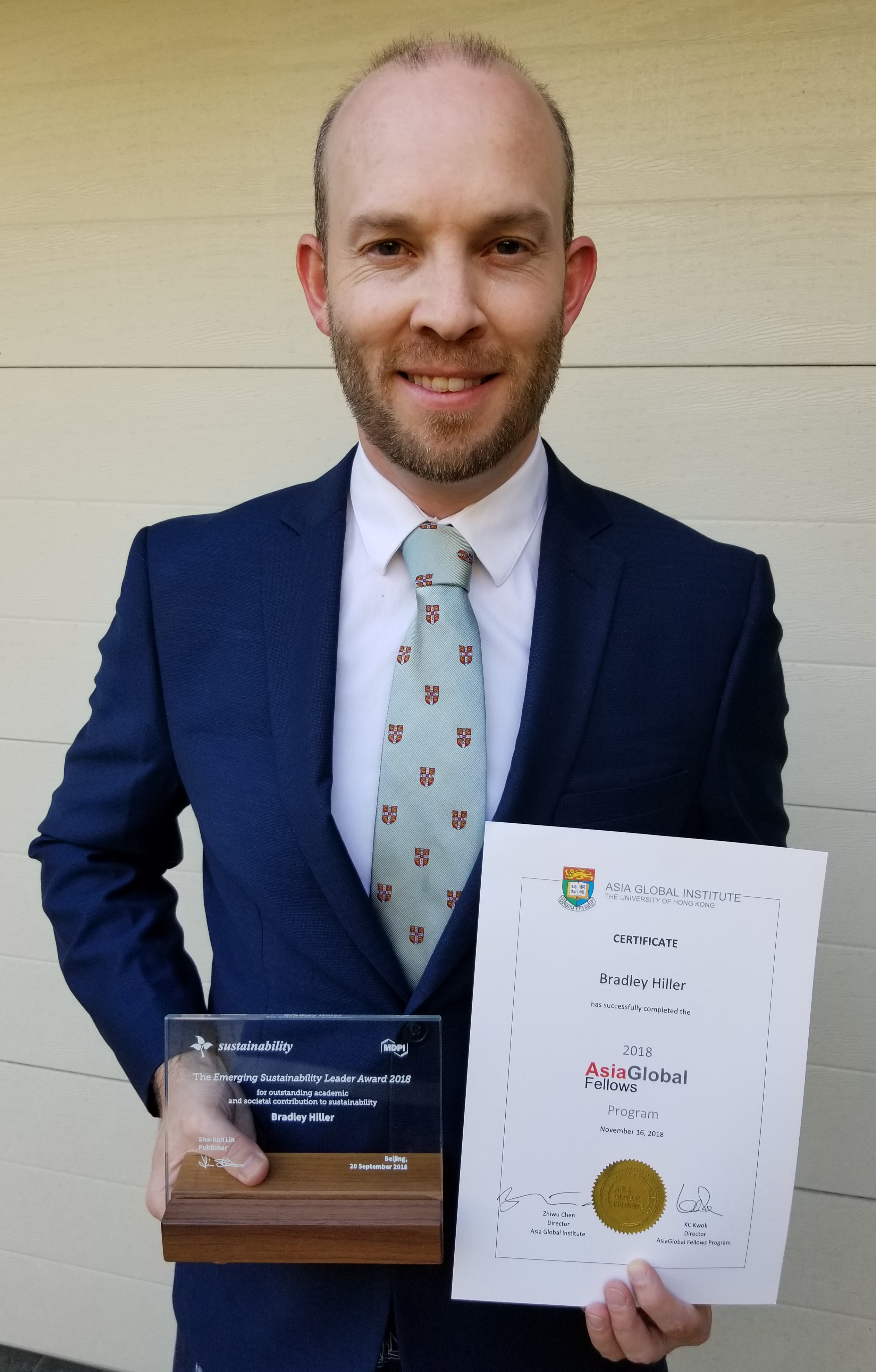 You completed both your MPhil in Engineering for Sustainable Development (2008) and your PhD in Sustainable Development (2012) at the Centre for Sustainable Development (CSD). What were the benefits of studying here?
Yes, I had a great experience at the CSD. My MPhil research was focused on geothermal energy potential in East Africa as a low-carbon source to help promote sustainable development. It was conducted in collaboration with the German Development Bank. My PhD research was focused on the sustainability of large-scale ecosystem restoration and livelihood improvement interventions in China, Turkey and North Africa, and was conducted in collaboration with the World Bank.
The CSD offered an excellent platform for me to pursue these research interests and provided me with holistic perspectives, equipping me with tangible skills to tackle today's increasingly complex global challenges. One of the CSD's many strengths is the opportunity it provides students to apply mixed methods research approaches (combining quantitative and qualitative methods) to explore various aspects of social, environmental and economic issues associated with engineering-related challenges. 
The CSD transformed my career trajectory and continues to influence my thinking. Today, sustainable development principles are more important than ever and I'm grateful to my Cambridge mentors and colleagues for their inspiration – I continue to engage with many of them in a professional capacity.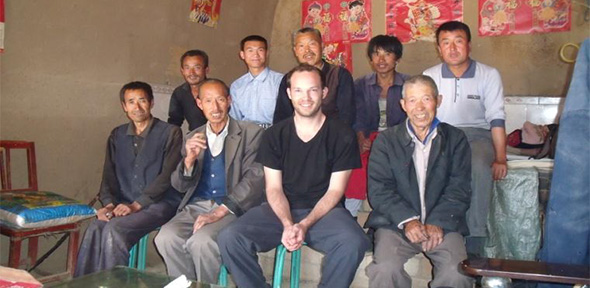 A royal mention
During my PhD, I worked as an associate consultant at the Cambridge Institute for Sustainability Leadership (CISL) alongside former Deputy Director, Aled Jones, to calculate the proportion of total institutional investment going towards 'green' investment. Institutional investors are the world's largest asset holders, so influencing their investment priorities can have a huge impact on sustainability measures and green development. Our findings were presented by HRH Prince of Wales at a meeting of institutional investment leaders in order to identify opportunities to improve green investment. 
Talking television
While stationed in Mongolia for a year as part of a programme coordinated by the Australian Agency for International Development, I initiated what was purportedly the first nationally-produced environmental television documentary series. I collaborated with a local producer of children's television following conversations we had had about the lack of environmental programming. We secured $30,000 from a World Bank grant and produced a 10-episode series that was aired nationally, even to the most remote gers (traditional round shaped dwellings) on the Mongolian steppe. Episode topics ranged from illegal trade in wildlife to the influence of mining and desertification on the Mongolian landscape. 
While undertaking my PhD, I contributed to a BBC World documentary entitled Hope in a Changing Climate, directed by filmmaker John D. Liu and the BBC's Jeremy Bristow. The documentary was aired at the 2009 Copenhagen Climate Conference of Parties and later on BBC World. I was responsible for conducting research and ensuring the script was fact-based. 
These experiences emphasised to me the importance of mediums, such as television, in helping to convey messages from the scientific or academic communities to mainstream audiences, for the purpose of awareness raising and/or mobilising community action on critical issues.
What other research have you been involved with since completing your PhD? 
For the past six years, I have worked in the international development sector, consulting to the World Bank and Asian Development Bank. For example, recently I worked as part of a specialised team at the World Bank, where we assessed the potential of groundwater as a foundational resource to support sustainable development in Sub-Saharan Africa. Our study found that while shallow groundwater is often used informally by smallholder farmers, deeper resources are rarely utilised despite their existence in many arid and semi-arid areas. In addition to a general lack of knowledge about the dynamics of such resources, we found that secondary factors (such as the political economy, transport networks and the price of production inputs) are limiting wider groundwater development. Overcoming such barriers could help promote improved food security, sustainable urbanisation and climate resilience. 
At the Asian Development Bank, I work as part of a specialist team which has developed, and is now implementing, an organisation-wide operational framework on climate change to 2030. We hope that this can help transition Asia towards a low-carbon climate resilient development pathway.
What would your message be to those who are considering a career in sustainability?
Today, many indicators taken at the global scale – from climate change and biodiversity loss to land degradation and nitrogen/phosphorous pollution – confirm that human activities are exceeding some of the earth's sustainable limits. This is despite many citizens around the world remaining unserved or underserved when it comes to basic services and human rights. And herein lies one of our great contemporary sustainable development challenges; how to more equitably develop as a global community whilst retaining (or recovering) functional ecosytems. 
The needed reform of some of our human-designed systems must occur at a rate and scale unprecedented until now. Hence we need a coalition of emerging sustainability champions to help drive innovative and effective solutions to these challenges. I draw inspiration from Minor Myers Jr, who stated: "Go into the world and do well. But more importantly, go into the world and do good". In this vein, we welcome all interested contributors to join the sustainable development journey.