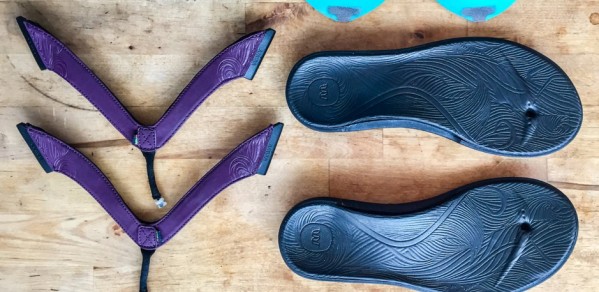 Chris Bellamy studied Engineering from 2008 – 2012 (Homerton College), specialising in the Manufacturing Engineering Tripos.
The Wiivv custom-fit sandal has a 3D printed custom arch support, and the strap is positioned based on the customers foot measurements. The end result is a bio-mechanically optimised and incredibly comfortable sandal that is as convenient and good looking as a flip flop!

Alumnus Chris Bellamy, Lead Engineer at Wiivv Wearables
Following 4 years working at Jaguar Land Rover, Chris moved to Canada and started working for technology company Wiivv (pronounced weave) which is transforming footwear and apparel for every human body. Wiivv insoles and sandals are created uniquely for each customer, based on measurements taken from the award-winning Wiivv app. All Wiivv products are designed to enhance and support each unique body. Wiivv also partners with brands and creators to scale the customisation of their products using Wiivv Fit Technology.
Chris is the Lead Engineer at Wiivv Wearables looking after product engineering. Over the last year he has developed the Wiivv custom-fit sandal.
This culminated in Chris running the Boston Marathon wearing the sandals he had engineered in a time of 2:59:36, despite the worst weather in Boston Marathon history.
"During our Kickstarter campaign, I made the bet that if we raised over $500,000, I would run a marathon in the sandal. Much to my surprise we blew through that target, and during the last year of design and engineering I knew that every decision I made would be under my feet during the marathon!
"For a lot of footwear engineers it is a dream to design a shoe and run a marathon in them. I seem to have stumbled into this dream, just in a rather unconventional way!"
Chris qualified for the Boston Marathon at the Vancouver Marathon in 2017 (wearing conventional running shoes!)
Wiivv's headquarters are in Vancouver, Canada, and all products are manufactured at their 3D printing facility in San Diego, California. "It was a real treat to be able to train running on the beaches of San Diego, however it turns out that training in the Canadian winter in Vancouver was the best possible preparation for the 1 degree Celsius, pouring rain and headwinds of Boston!"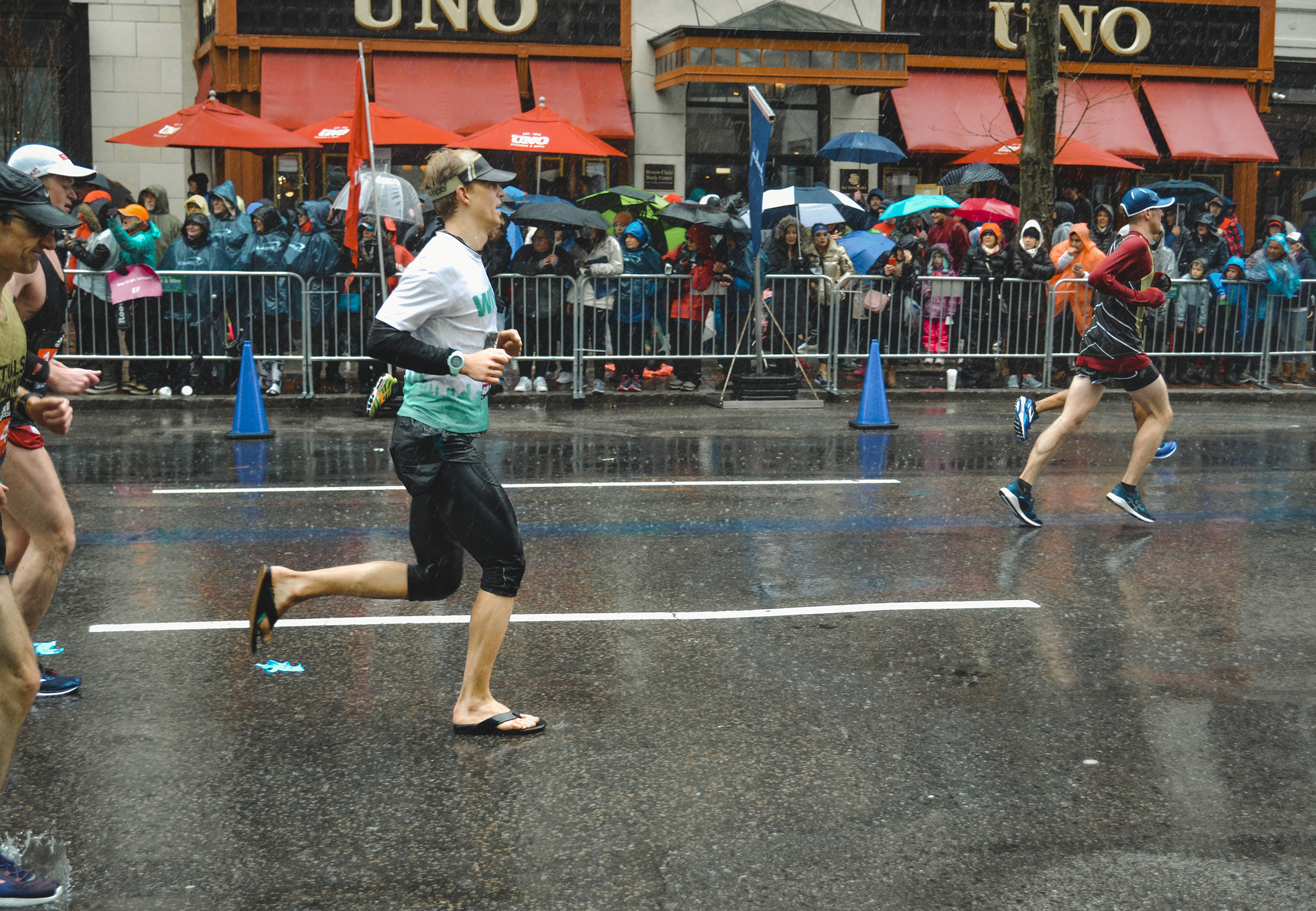 "The sandal held up better than I could possibly imagine. It really was the ultimate test for my engineering skill and our product. Our work to create the most comfortable biomechanically optimised sandal on the market paid off – I didn't have any pain and was able to race along the marathon unhindered – quite remarkable. 
"We definitely aren't recommending our customers run marathons in their Wiivv Custom-fit sandals, it's just an example of what the comfort and biomechanical optimisation has made possible. It's just like a Ferrari being able to drive at 200mph; you'll never drive it that fast, but knowing that it can, matters!"
Wiivv's custom-fit technology allows customers to capture their foot data from Wiivv's app using their smartphone. Wiivv then uses computer vision and machine learning to automatically process the customer's data, and use it to generate a biomechanically optimised sandal or insole design.
"The Wiivv custom-fit sandal has a 3D printed custom arch support, and the strap is positioned based on the customers foot measurements. The end result is an incredibly comfortable sandal."
Wiivv was founded in 2014 and has been selling custom fit insoles for 2 years before launching the Wiivv custom fit sandal.
"Our insole customers kept on telling us they wished there was a way they could use their Wiivv insoles in their sandals, so we decided to make it happen.
"We were able to use all of our learning around 3D printing and mass customisation from our insole product to develop our sandal. We also have the world's largest database of foot data, which we could use to inform every design decision in creating the sandal."
Wiivv are on course to produce 1 million unique products made in America and around the world by 2020.
There are around 14 billion feet in the world, and every single one is unique. Unfortunately, cost, investment, and technology constraints have meant that, until now, people have had to match their feet to the nearest brand and size bucket that best fits their foot and preferences. In addition to this, 8 in 10 people experience foot or back pain.
The image below shows the normalised arch profiles in over 50,000 Wiivv customers feet – there is huge variation.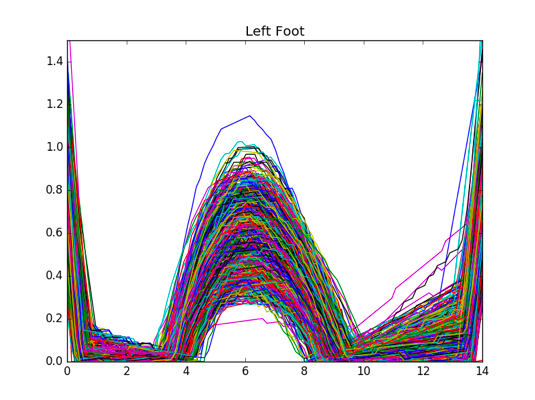 The footwear market is a $450 billion market with over 20 billion pairs of shoes being produced globally each year. The United States has the highest per capita shoe consumption at 6.9 pairs of shoes per person each year. The normal return rate for the industry is between 20% and 35%.
Wiivv sees a huge opportunity to deliver perfectly fitting footwear ordered from the comfort of someone's own home. Being able to capture foot data from a smartphone, in addition to adaptive manufacturing techniques like 3D printing, are the keys which will unlock delivering custom products at mass produced volumes.
Wiivv sandals can currently be ordered in the USA and Canada at http://wiivv.com