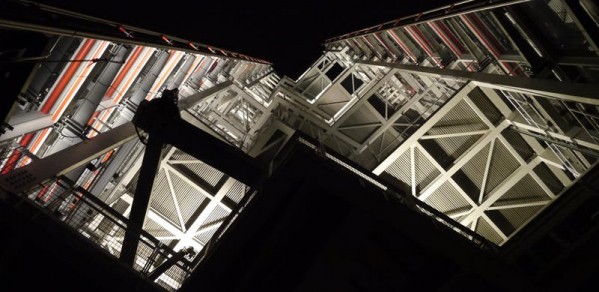 The British Group of the International Association for Bridge and Structural Engineering (IABSE) have announced that this year's winner of the coveted Milne Medal is alumnus John Parker, Director of Building Structures at WSP in the UK.
Although it's an individual award, I have to give credit to my colleagues here at WSP, and to all the clients, architects, contractors and other professionals I've worked with over the years. Thank you!

John Parker
John has been involved in many of the company's highest-profile projects. He led the structural engineering team for The Shard, the London Bridge station redevelopment and HS2's Old Oak Common station. John is passionate about the integration of structural engineering and architecture.
John will receive his award and deliver the 2018 Milne Medal Lecture – Unexpected Education, on 13th November at the Institution of Structural Engineers, London. The lecture will later be available on the Institution's website.
His lecture looks at how projects that are out of the ordinary often come with unusual challenges, which are met by harnessing the structural engineer's adaptability and clarity of thought - even when the problem is not structural at all. This leads to unexpected education in subjects that were not envisaged when the project was conceived. John's talk will cover some of his team's recent projects - together with some unexpected education about guitar strings, low altitude cloud and pigeons.
John was at Churchill College from 1979-1982, where his Director of Studies was the renowned engineer Dick Tizard. After five years in highways engineering he joined WSP where he has been ever since. He has engaged the Department of Engineering for assistance on several projects – Hugh Hunt gave John's team advice on vibration for Canning Town station in the 1990s, and then Allan McRobie advised John on a study of Hungerford Bridge for pedestrian-induced vibration. WSP sponsors the Department "Civils Day" – at which students in civil, geotechnical and environmental engineering present their final-year projects – and John has attended nearly every year since its inception. "It's a real highlight – so many exceptional students and well-executed projects."
The Milne medal is awarded annually to an individual engineer "for excellence in structural design, both in the overall concept and in the attention to detail in their work."The award is named in recognition of the late Bob Milne who served for many years as the Honorary Secretary of the IABSE British Group.
John is the 14th winner of the Milne Medal. Previous winners – all leading designers in the structural engineering profession – can be found here.