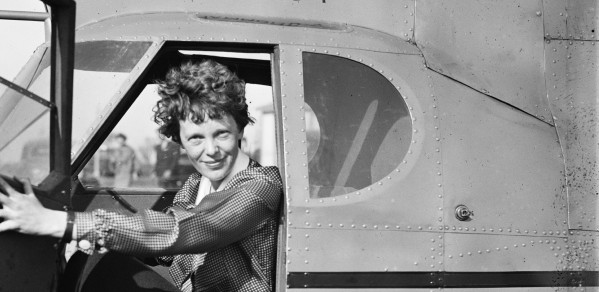 Two Department of Engineering PhD students have been awarded Amelia Earhart Fellowships from Zonta International.
Heather Jameson and Anna-Maria Kypraiou are two of the latest recipients of the Amelia Earhart Fellowship, a $10,000 USD prize awarded annually to 35 women pursuing doctoral degrees in aerospace-related science and engineering.

Heather Jameson
Heather Jameson's work focusses on understanding leakage-path loss mechanisms in the low-pressure turbines of modern civilian aircraft engines. The low-pressure turbine drives the fan that produces the majority of thrust in the engine. Reduction of losses improves engine efficiency, thereby reducing fuel consumption. In addition to the environmental benefits of reduced fuel consumption, a 1% increase in the efficiency of the low-pressure turbine results in a savings of approximately $145,000 USD per engine per year in fuel costs.
Heather works in the Whittle Laboratory as part of the Turbomachinery Group with Dr John Longley and Kathryn Evans.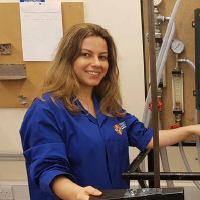 Anna-Maria Kypraiou
Anna-Maria Kypraiou's research is on thermo-acoustic instabilities in turbulent flames. Lean combustion in gas turbines has the potential of emission reduction, but the flames are prone to present severe thermo-acoustic instabilities. Anna-Maria's experiments involve the use of advanced combustion diagnostic techniques. She hopes to provide deeper scientific understanding of the nature of flow-flame interaction with the potential to develop a new generation of gas turbines with greatly reduced thermo-acoustic oscillations.
Anna-Maria works in the Energy Group under the supervision of Professor Epaminondas Mastorakos. 
The Amelia Earhart Fellowship was established in 1938 in honour of famed pilot Amelia Earhart, who was a member of the Zonta organisation. The awarded money may be used at any university or college offering accredited post-graduate courses and degrees in aerospace science and engineering. Since the programme's inception, Zonta International has awarded 1,508 Amelia Earhart Fellowships to 1,079 women from 70 countries.