PhD student Karthy Natarajan was awarded the Best Student Paper at the Indian Symposium on Offshore Geotechnics (ISOG) 2022
With the rapid advancement in offshore wind farms globally, they are being constructed in the seismic regions of the world, such as offshore Taiwan, Japan, and South Korea. Therefore, there is an urgent need to understand the seismic performance of offshore wind turbines.

PhD student Karthy Natarajan
The paper "Seismic Response of Offshore Wind Turbine Jacket Structure supported with Pile Foundation" is co-authored with Professor Gopal S P Madabhushi. It highlights the research findings on the pile-supported offshore wind turbine jacket structure, in which the foundation settlement due to excessive soil liquefaction is significantly higher than the usual serviceability limit in the absence of any operational wind loads.
Offshore wind farm jacket structures are preferable in the deeper waters due to their flexible construction and cost-effectiveness. However, both wind tower and jacket structure are sensitive to cyclic/dynamic loading. With the rapid advancement in offshore wind farms globally, they are being constructed in the seismic regions of the world, such as offshore Taiwan, Japan, and South Korea. Therefore, there is an urgent need to understand the seismic performance of offshore wind turbines.
This research investigates the behaviour of an offshore wind turbine jacket structure with pile foundations subjected to earthquake loading using dynamic centrifuge testing. A jacket-equivalent wind tower model was developed and tested under the two-layered sandy soil with a dense bottom layer overlain by a loose top layer to capture the liquefaction effects under seismic loading.
Using the centrifuge test data, it will be shown that with the build-up of excess pore pressure in the soil causing liquefaction under strong seismic loading, the offshore wind turbine (OWT) structure suffers severe settlements and rotations that exceed the prescribed limits. However, it was possible to restrict the settlements and rotations by having an alternative arrangement that places the pile cap on the mudline.
These results highlight the need to consider vertical settlements induced by the liquefaction in addition to the restriction of the rotations at the mudline level of the foundation and the need for more research on innovative ways to mitigate liquefaction induced settlements.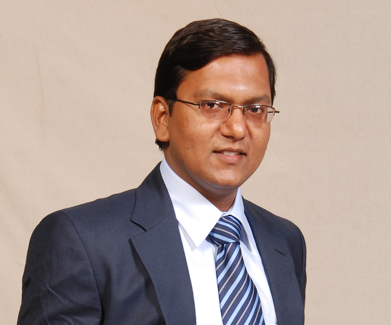 PhD student Karthy Natarajan