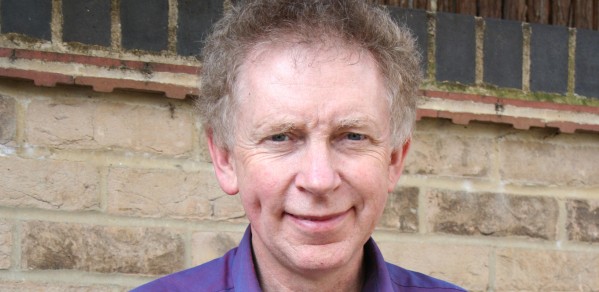 Dr Hugh Hunt, Reader in the Department of Engineering, has been awarded the 2015 Royal Academy of Engineering Rooke Award for outstanding contributions to the public promotion of engineering.
He is simply an extraordinary communicator who fully deserves to be the recipient of this year's Rooke Award.

Professor David Cardwell
The Rooke Award is given to an individual, small team or organisation who has contributed to the Royal Academy of Engineering's aims and work through promoting engineering to the public. Hugh was recognized for his efforts over the past 25 years through direct education, television and radio, inspiring thousands to engage with engineering and science.
Hugh has worked on the undergraduate engineering teaching programme for many years and has acted as a regular contributor at the Department's popular science lectures. Through these activities he has inspired many people on topics as diverse as the science of music to the mechanics of gyroscopes and boomerangs. He served as host of the Institute of Physics School Teachers' Update Courses and he appeared at the Cheltenham Science Festival. He also makes regular appearances on the BBC's popular Naked Scientists radio show and podcast.
In addition, Hugh has created and presented television documentaries with a strong engineering component. He was the lead presenter and principal technical expert for Attack of the Zeppelins (2013), Escape from Colditz (2012) and Digging the Great Escape (2011). Hugh and Windfall Films collected the 2011 Royal Television Society award for the best history programme for their two-hour long production Dambusters: Building the Bouncing Bomb. Watched by an estimated five million viewers in the UK, it was also screened in Canada, the USA and in Hugh's native Australia. .
Professor David Cardwell, Head of the Department of Engineering, said: "All of Hugh's programmes have achieved global distribution and generated public interest in the engineering that underlies these great stories. His constant drive and boundless enthusiasm for his subject has inspired a generation of budding engineers. He is simply an extraordinary communicator who fully deserves to be the recipient of this year's Rooke Award."
Nigel Perry, Chair of the Royal Academy of Engineering's Awards committee, said: "Hugh Hunt's fascinating work has helped to reawaken the British people's latent passion for engineering. He has invoked the spirit and derring-do of our wartime engineers, who triumphed against adversity, making some incredible advances - and escapes!"
"To have won this year's Rooke Award for doing something that I enjoy so much is incredibly rewarding.," Hugh said. "Very often, engineers are in the background, just getting on with things, but to inspire the next generation we need to be front-and-centre. As well as being vital to our future, science, technology, engineering and maths are incredibly good fun, and I love showing people that. Universities and funding bodies have a role to play too – they must recognise the importance of outreach activities and continue to support them."