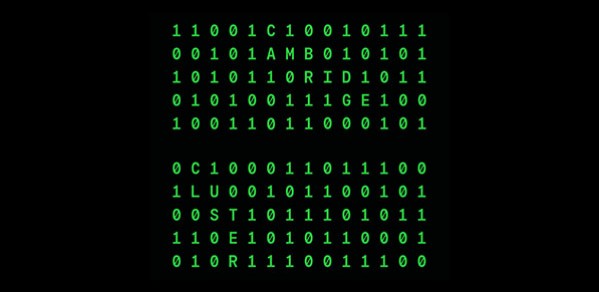 What makes a city as small as Cambridge a hotbed for AI and machine learning start-ups? A critical mass of clever people obviously helps. But there's more to Cambridge's success than that.
Five years ago, AI was like any other academic field, but now it's changing so fast – and we've got such a tremendous concentration of the right kind of talent here in Cambridge to take advantage of it.

Professor Zoubin Ghahramani
On any given day, some of the world's brightest minds in the areas of AI and machine learning can be found riding the train between Cambridge and London King's Cross.  
Five of the biggest tech companies in the world – Google, Facebook, Apple, Amazon and Microsoft – all have offices at one or both ends of the train line. Apart from the tech giants, however, both cities (and Oxford, the third corner of the UK's so-called golden triangle) also support thriving ecosystems of start-ups. Over the past decade, start-ups based on AI and machine learning, in Cambridge and elsewhere, have seen explosive growth.
Of course, it's not unexpected that a cluster of high-tech companies would sprout up next to one of the world's leading universities. But what is it that makes Cambridge, a small city on the edge of the Fens, such a good place to start a business?
"In my experience, Silicon Valley is 10% tech and 90% hype, but Cambridge is just the opposite," says Vishal Chatrath, CEO of PROWLER.io, a Cambridge-based AI company. "As an entrepreneur, I want to bring world-changing technology to market. The way you do that is to make something that's never existed before and create the science behind it. Cambridge, with its rich history of mathematicians, has the kind of scientific ambition to do that."
"The ecosystem in Cambridge is really healthy," says Carl Edward Rasmussen, Professor of Machine Learning at the Department of Engineering, and Chair of PROWLER.io. "The company has been expanding at an incredible rate, and I think this is something that can only happen in Cambridge."
PROWLER.io is developing what it calls the world's first 'principled' AI decision-making platform, which could be used in a variety of sectors, including autonomous driving, logistics, gaming and finance. Most AI decision-making platforms tend to view the world like an old-fashioned flowchart, in which the world is static. But in the real world, every time a decision is made, there are certain parameters to take into account.
"If you could take every decision-making point and treat it as an autonomous AI agent, you could understand the incentives under which the decision is made," says Chatrath. "Every time these agents make a decision, it changes the environment, and the agents have an awareness of all the other agents. All these things work together to make the best decision."
For example, autonomous cars running PROWLER.io's platform would communicate with one another to alleviate traffic jams by re-routing automatically. "Principled AI is almost an old-fashioned way of thinking about the world," says Chatrath. "Humans are capable of making good decisions quickly, and probabilistic models like ours are able to replicate that, but with millions of data points. Data isn't king: the model is king. And that's what principled AI means."
Could PROWLER.io be the next big success story from the so-called 'Cambridge cluster' of knowledge-intensive firms? In just under two years, the company has grown to more than 60 employees, has filed multiple patents and published papers. Many of the people working at the company have deep links with the University and its research base, and many have worked for other Cambridge start-ups. Like any new company, what PROWLER.io needs to grow is talent, whether it's coming from Cambridge or from farther afield.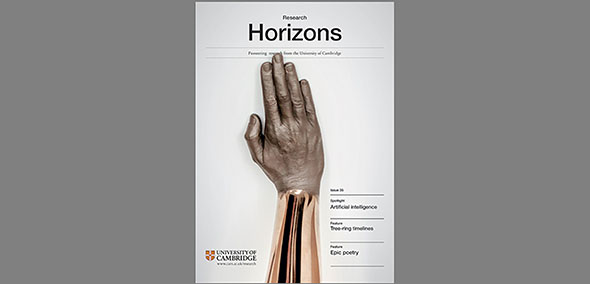 "There's so much talent here already, but it's also relatively easy to convince people to move to Cambridge," says Professor Rasmussen. "Even with the uncertainty that comes along with working for a start-up, there's so much going on here that even if a start-up isn't ultimately successful, there are always new opportunities for talented people because the ecosystem is so rich."
"Entrepreneurs in Cambridge really support one another – people often call each other up and bounce ideas around," says Carol Cheung, an Investment Associate at Cambridge Innovation Capital (CIC). "You don't often see that degree of collaboration in other places."
CIC is a builder of high-growth technology companies in the Cambridge Cluster, and has been an important addition to the Cambridge ecosystem. It provides long-term support to companies that helps to bridge the critical middle stage of commercial development – the 'valley of death' between when a company first receives funding and when it begins to generate steady revenue – and is a preferred investor for the University of Cambridge. One of CIC's recent investments was to lead a £10 million funding round for PROWLER.io, and it  will work with the company to understand where the best commercial applications are for their platform.
AI and machine learning companies like PROWLER.io are clearly tapping into what could be a massive growth area for the UK economy: PwC estimates that AI could add £232 billion to the economy by 2030; and the government's Industrial Strategy describes investments aimed at making the UK a global centre for AI and data-driven innovation. But given the big salaries that can come with a career in big tech, how can universities prevent a 'brain drain' in their computer science, engineering and mathematics departments?
The University has a long tradition of entrepreneurial researchers who have built and sold multiple companies while maintaining their academic careers, running labs and teaching students. "People from academia are joining us and feeding back into academia – in Cambridge, there's this culture of ideas going back and forth," says Chatrath.
"Of course some people will choose to pursue a career in industry, but Cambridge has this great tradition of academics choosing to pursue both paths – perhaps one will take precedence over the other for a time, but it is possible here to be both an academic and an entrepreneur."
"I don't know of any other university in the world that lets you do this in terms of IP. It's a pretty unique set-up that I can start a business, raise venture capital, and still retain a research position and do open-ended research. I feel very lucky," says Dr Alex Kendall, who recently completed his PhD in Professor Roberto Cipolla's group in the Department of Engineering, as well as founding Wayve, a Cambridge-based machine learning company. "A lot of other universities wouldn't allow this, but here you can – and it's resulted in some pretty amazing companies."
"I didn't get into this field because I thought it would be useful or that I'd start lots of companies – I got into it because I thought it was really interesting," says Professor Zoubin Ghahramani, one of Cambridge's high-profile entrepreneurial academics, who splits his time between the Department of Engineering and his Chief Scientist role at Uber. "There were so many false starts in AI when people thought this is going to be very useful and it wasn't. Five years ago, AI was like any other academic field, but now it's changing so fast – and we've got such a tremendous concentration of the right kind of talent here in Cambridge to take advantage of it."
This article first appeared in the University of Cambridge's Research Horizons magazine, issue 35.