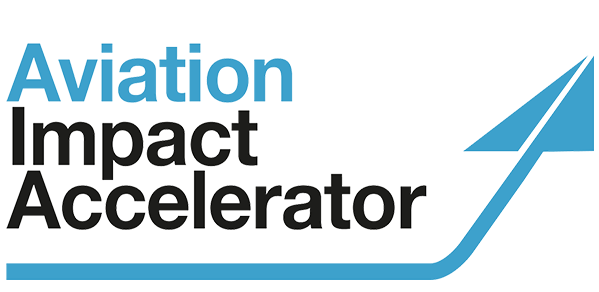 The University of Cambridge has today (25 August) announced the launch of the Aviation Impact Accelerator (AIA) – an international group of experts in aerospace, economics, policy, and climate science, who are developing an interactive evidence-based simulator that explores scenarios for achieving net zero flight.
Led by the Department's Whittle Laboratory and the Cambridge Institute for Sustainability Leadership (CISL), the AIA includes a team of multidisciplinary experts from across the University, including Engineering Department academics from Hopkinson Laboratory and the Engineering Design Centre, together with the Air Transportation Systems Lab at University College London, and the Melbourne Energy Institute at the University of Melbourne. 
The AIA is in partnership with HRH The Prince of Wales's Sustainable Markets Initiative, The World Economic Forum, Cambridge Zero, MathWorks, and SATAVIA, and is supported by industry advisors Rolls-Royce, Boeing, BP, Heathrow, and Siemens Energy. It will be launched officially at the 26th UN Climate Change Conference of the Parties (COP26) in November 2021.
The simulator will capture the whole aviation sector, from the sources of renewable electricity and raw materials, to the production and transport of fuel, and the introduction of new aircraft technologies and operations. Leaders in industry and government will gain an understanding of the potential for change and the trade-offs between decisions. The hope is that the simulator will guide innovation, investment, and policy action, as well as providing wider educational benefits to the public.
The simulator was conceived in early 2020 at a roundtable hosted by HRH The Prince of Wales and attended by senior industry leaders, government and academia. Through an intuitive interface, the user will be able to simulate future scenarios to 2050 and calculate the resource requirements, such as renewable electricity and land use, the climate impact, both CO₂ and non-CO₂, and the cost of flying. 
Options in the simulator include the type of energy used (such as hydrogen, batteries, and a range of sustainable aviation fuels); the type of aircraft and aircraft technologies; the way in which aircraft are operated; and the value judgments made by the public and government. 
The simulator will take a whole system approach, from the source of the electricity, to the methods of fuel production and transport, to the passenger journey.