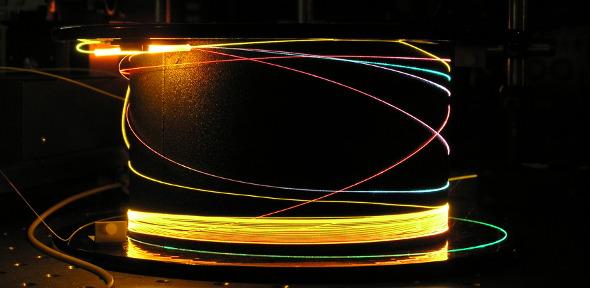 The CamBridgeSens initiative will host its official launch on Tuesday, 28th October, 12:45pm - 6:30pm at Queens' College. The event will feature poster sessions, and a host of key speakers from various areas of sensor research, to illustrate the breadth and depth of sensor related science ongoing in Cambridge.
CamBridgeSens is a large scale, Engineering and Physical Sciences Research Council (EPSRC) funded network in the University of Cambridge aimed at uniting researchers working on all aspects of sensor design and application. Pooling expertise and infrastructure across the University will catalyse sensor innovation and put the University at the forefront in this exciting field. The network is funded under the EPSRC "bridging the gaps" initiative.
The network is rapidly gaining momentum. There is money to sponsor workshops, facilitate discipline-hopping secondments, and fund seed grants to explore ideas in interdisciplinary collaborations. Students are at the focus of the initiative, and CamBridgeSens will enable them to connect efficiently to the vast expertise and infrastructure the University has to offer.
The official launch will provide ample opportunity for learning about the sensor research currently taking place at the university, networking with research groups from a variety of departments, and exploring interdisciplinary research ideas. For more information about the event and to register to attend, please visit www.sensors.cam.ac.uk
At the conclusion of the event, the winners of the CamBridgeSens Image Competition will be announced. Attendees will have the opportunity to vote on their favourite image at the launch event. Anyone wishing to submit their sensor related images, by 21st October, will have the chance to win one of two £150 prizes.
A schedule of the afternoon's events can be found below. If you plan to attend, please book online. before 24th October.
| Time | Event | Location |
| --- | --- | --- |
| 12:45 - 13:45 | Registration, Lunch Buffet, & Poster Session | Old Hall |
| 13:55 - 14:00 | Welcome and Introduction | Fitzpatrick Hall |
| 14:00 - 14:20 | Prof. Ian White | Fitzpatrick Hall |
| 14:20 - 14:40 | Prof. Andy Hopper | Fitzpatrick Hall |
| 14:40 - 15:00 | Prof. Kevin Brindle | Fitzpatrick Hall |
| 15:00 - 15:20 | Prof. Kenichi Soga | Fitzpatrick Hall |
| 15:20 - 16:15 | Tea, Coffee, & Poster Session | Old Hall |
| 16:25 - 16:45 | Prof. Lisa Hall | Fitzpatrick Hall |
| 16:45 - 17:05 | Prof. Chris Abell | Fitzpatrick Hall |
| 17:05 - 17:25 | CbS Opportunities / Image Competition Winners | Fitzpatrick Hall |
| 17:30 - 18:30 | Drinks Reception & Poster Session | Old Hall |