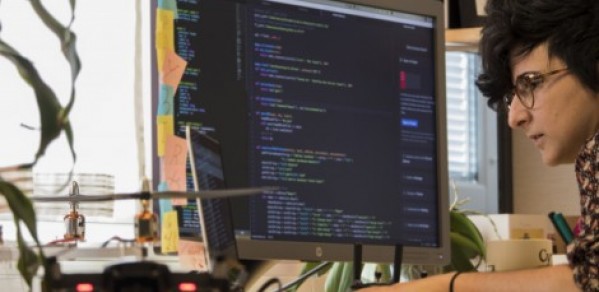 Dr Didem Gurdur Broo has been awarded a prestigious Marie Skłodowska-Curie Individual Fellowship to develop a conceptual framework for human-centred sustainable future cyber-physical systems. This fellowship will enable her to undertake a new research project in collaboration with Professor Leifer's designX research lab at Stanford University.
Future intelligent and autonomous systems, cyber-physical systems, promise opportunities to deal with the hyper-complex world problems such as climate change, water scarcity, air pollution and many more.

Dr Didem Gurdur Broo
Dr Gurdur Broo has experience in industry 4.0 applications, internet of things, autonomous and intelligent systems. Several characteristics of these systems are new (for example, intelligence, autonomy, connectivity, and collaboration) and these new properties push the limits of traditional engineering practices. While today's engineering education and practices are able to suggest solutions to technical problems, they do not prioritise sustainability and the social implications of the emerging technologies. Her work focuses on not only providing solutions but also considering sustainability and the future effects of these solutions with a wider and long-term perspective. 
Her project aims to use interactive, collaborative, and innovative tools from design thinking, systems thinking and future studies to develop a conceptual framework and a toolkit to support the design of future cyber-physical systems, such as smart infrastructure, autonomous vehicles and collaborative robots, by primarily focusing on sustainability, human needs and the social implications of emerging technologies. 
Dr Gurdur Broo does highly interdisciplinary research at the intersection between data and cyber-physical systems. Her research at the Centre for Smart Infrastructure and Construction and the Laing O'Rourke Centre for Construction Engineering and Technology has been funded as part of Centre for Digital Built Britain's (CDBB) work within the Construction Innovation Hub. The funding was provided through the Government's modern industrial strategy by Innovate UK, part of UK Research and Innovation. Dr Gurdur Broo aims to develop methods and methodologies on how to model, analyse, and represent complex data sets from a variety of sources in such a way that it is insightful for decision-makers in the industry. This will feed into the work being led from the CDBB to develop digital twins for through-life management of infrastructure, which will transform the way that the built environment is managed in the 21st century.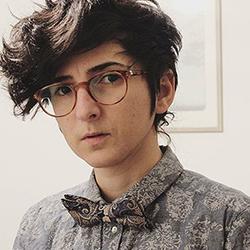 Dr Gurdur Broo has a PhD in mechatronics from Royal Institute of Technology for which she conducted research on data and visual analytics for cyber-physical systems. She has been recognised as IEEE Senior Member due to her significant performance and excellence over the last five years. She is a member of European AI Alliance and actively contributes to the discussions of all aspects of artificial intelligence development and its impact on the society. She is also one of the data champions of the University of Cambridge and acts as an expert on research data management.