The Department's MPhil in Sustainable Development has a bumper crop of 36 students this year from almost as many countries: the UK, the USA, Malaysia, India, Canada, Australia, Uganda, Argentina, Vietnam, China, Eire, Germany, Trinidad, Kenya, Sudan and Jamaica.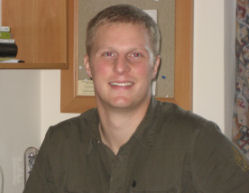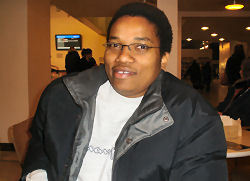 The course has been specially designed to attract top flight engineers early in their careers to spend a year learning how to become more effective in delivering engineering for sustainable development, through enhanced technical skills, through better understanding of the issues surrounding Sustainable Development, and through an improved awareness of the commercial and management techniques to deliver more sustainable practices in their own working environments.
The course is now in its fifth year of operation, and has grown to its present size from an initial cohort of 14 students in 2002. Last year over 130 formal applications for places on the course were received, so competition is very strong. Graduates from the course are now working for a diverse range of organistions including the World Bank, the United Nations, UK Civil Service, US Navy, NGOs such as Save the Children, the Intermediate Technology Development Group (ITDG), Dow Chemicals Ltd as well as engineering consultancies such as Mott MacDonald, Black and Veatch, Burro Happold, and Scott Wilson. Other graduates have gone on to successfully complete PhDs and are now holding academic posts. Several more have left to work for City Governments in places such as Vancouver, Trieste and San Luis Obispo, California.
Chris Roe one of this year's MPhil students is from the USA, he describes himself as "A Seattle native", Chris says "I studied Mechanical Engineering at the University of Washington with an emphasis on energy and the environment. After graduation, I entered an engineering rotation program at The Boeing Company. Starting as an aircraft structures engineer, I soon decided to pursue my environmental interests and began working with energy conservation in Boeing's commercial buildings. Through the MPhil program in engineering for sustainable development, I hope to evolve my understanding of the complex environmental, social, and economic challenges that face engineers in industry. When I return to Boeing, I look forward to implementing sustainable practises into the company's energy use, and seek to be an agent of change."
Another of this year's students, Kyrea Njuguna, is from Kenya. Kyrea also plans to use this year of study to prepare for making a real difference. Kyrea says "I have 5 years of experience in the Oil & Gas industry working for major multinational contractors. The MPhil in Engineering for Sustainable Development should enable me to broaden the scope of my expertise as a Mechanical Engineer. I considered how my skills can be applied in a sustainable manner and especially instil this in future work in nation building in Africa and around the world. In terms of the future I hope to be in involved in project implementation, consultancy and policy making in the Energy industries, with emphasis on field work responsibilities. The renewable energy sectors are one of my interests, as they can be feasible in Kenya, for example. I hope to help create a self-sustainable energy network in developing nations where energy is readily available locally and its regional trade enhances the economic, social and ecological environments."
Kirsten Henson who finished the course last year had the following message for the Centre for Sustainable Development team "You are not simply educating the minds of the future but educating the minds that will ensure there is a future."